Ways You Can Celebrate American Heart Month
Posted On: February 11, 2023 by CarePro Health Services in: Heart Health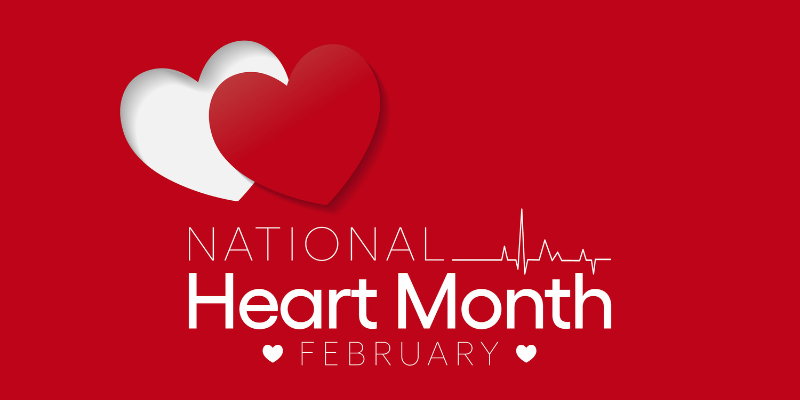 February is American Heart Month, a time for people to focus on their cardiovascular health and learn more about it. That's why in today's blog, we'll delve more into ways you can support and celebrate American Heart Month. Keep reading to learn more!
Ways to Celebrate American Heart Month
There are many ways to celebrate American Heart Month, which is observed every February to raise awareness about heart health. Here are a few ideas you can incorporate into your own life:
Eat a heart-healthy diet: You've heard the saying many times—health is wealth! This is very true, and it all starts with your diet. American Heart Month is a great time to focus on eating foods that are good for your heart. This includes foods that are high in fiber, such as fruits, vegetables, and whole grains, and foods that are low in saturated fat, trans fat, and cholesterol, such as lean proteins and plant-based oils.
Get active: Exercise can seem intimidating at times if you're not a regularly active person, but physical activity is an important part of maintaining a healthy heart. During American Heart Month, try to get at least 30 minutes of moderate-intensity exercise, such as brisk walking, every day.
Know your numbers: It's important to know your blood pressure, cholesterol, and blood sugar levels, as these are key indicators of heart health. During American Heart Month, consider getting a check-up or scheduling a visit with your healthcare provider to discuss your heart health.
Spread the word: Share information about heart health with your family, friends, and community. You can do this through social media, by hosting a heart health event, or by talking to people you know about the importance of taking care of their hearts.
Support heart-related charities: There are many organizations that work to promote heart health and support those affected by heart disease. Consider donating to one of these charities or participating in a fundraising event to show your support during American Heart Month.
Learn more about it: The CDC has provided many helpful resources for individuals and patients that are free to access and can help you learn more about cardiovascular health. Check out the CDC heart disease resource center here: https://www.cdc.gov/heartdisease/american_heart_month_patients.htm.
CarePro & Kelly's Are Here to Help
CarePro Home Medical & Kelly's Home Medical are committed to helping you live a healthier, higher quality life in your favorite place—home! Let us help you discover ways to improve your independence and day-to-day activities through useful and reliable home medical equipment. Start by visiting our website to learn more about our services or contact us for assistance.