Top 5 New Year's Resolutions for Aging Adults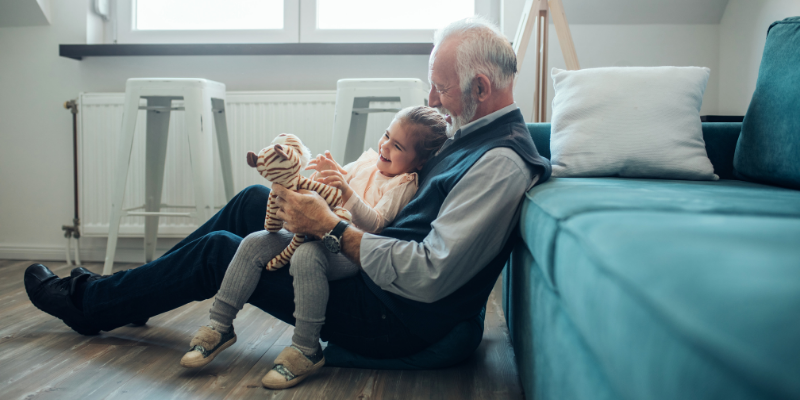 As the new year begins and you start to reflect on 2020, now's the perfect time to consider what you want to do differently. You're never too old to make a lifestyle change, and incorporating any of the following resolutions will have a positive impact on your life.
Revisit an old hobby of yours.
Think about what you used to do during your free time in your youth. When's the last time you picked up your paintbrush or took a fishing trip? Whatever you used to enjoy but haven't spent time doing for a while, make 2021 the year to rekindle that old pastime. If you can't think of one, you can start a brand-new hobby! Try out activities like gardening, cooking, puzzles, reading and more.
Spend 10-20 minutes exercising each day.
Not only is physical activity important for staying mobile and remaining independent, but it does wonders for your mind. Setting aside just 10-20 minutes a day is a great place to start, and by the end of the year, you may find yourself exercising even more frequently. Working out doesn't have to mean lifting heavy weights or doing cardio, but instead can be as simple as following along to a 10-minute, at-home workout video or a quick walk around the neighborhood.
Do more activities that challenge your brain.
Just like physical activity benefits your body, exercising your brain is just as important. Activities such as crossword puzzles, Sudoku, bingo, jigsaw puzzles and other games can be fun ways to give your brain a challenge each day. If you already do these things frequently, continue increasing the difficulty level in order to continue working your brain.
Revamp your diet so it's more nutrient-dense.
Having a well-balanced diet is important at every age. Older adults, though, may experience limited options depending on medications or health conditions. No matter what your situation is, remember to include the three main components of a healthy meal: lean protein, whole grains and fruits & vegetables. The following are benefits to having a nutrient-dense diet in older age:
Keeps you energized

Helps you maintain a healthy weight

Lowers your risk of developing chronic health conditions

Allows your muscles and bones to stay strong
The list of benefits goes on! If you aren't sure where to start when it comes to your diet, talk to your doctor for recommendations.
Reconnect with old friends and family members.
Do you have an old friend in mind that you haven't reached out to in a while? 2021 is the perfect year to reconnect with your loved ones, whether it's your college roommate, elementary school friend or even a family member you haven't talked to recently. Technology makes reconnecting with loved ones easy, even if they live hundreds of miles away.
Now that you have some resolution ideas, it's time to start living out one of these goals. If you're feeling extra inspired, you can easily accomplish all five of them by December. Let's make 2021 the best year yet!