Tips for a Safe & Clean House This Spring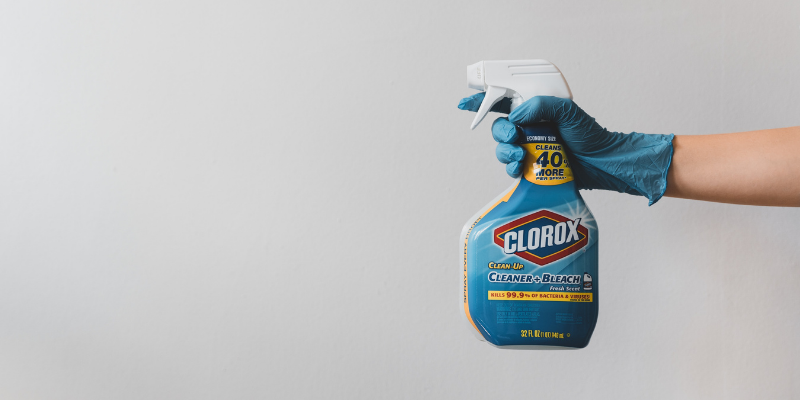 Spring cleaning when you have limited mobility or respiratory problems may need to be more thorough than the classic decluttering and organizing. This year, make sure your home is not only clean, but safe for you to move around!
Keeping Your Home Safe
Walkers, canes, wheelchairs, scooters and other aids are here to make the lives of individuals with mobility issues easier. Utilizing a mobility device comes with the need for a clutter-free house to prevent possible falls and allow for adequate space. Here are some tips for home safety:
Rearrange your furniture so you have a clear path for easy wheelchair, walker or scooter access around the house.
Declutter and remove any potential falling hazards such as loose cords, throw rugs, dim lighting, etc.
Install additional safety features such as grab bars, toilet support rails, anti-slip bath mats and others.
Add a stair lift to your home to make getting from one floor to the next safer and easier.
Invest in a lift chair to make sitting down and standing up independently a breeze.
Install a wheelchair ramp leading up to your front door if the stairs are tricky for you.
Keeping Your Home Clean
Now that you've reorganized your home and added extra features to make it a safer place, it's time to clean. Spring cleaning is a longer process for individuals with respiratory problems such as COPD, asthma or those who are on oxygen. Here are a few tips to start the new season off fresh by incorporating, especially if you have respiratory issues:
Avoid cleaning with harsh chemicals as they can make symptoms worse.
Reduce potential irritants by purifying the air in your home.
Deep clean your carpets and curtains as they collect dust and allergens that can irritate your lungs.
Use unscented or fragrance-free cleaning supplies.
Wash your sheets and bedding every week to get rid of dust.
Take breaks while you clean to avoid over-working your lungs.
Take a closer look at your home's ventilation system to make sure dust hasn't been building up over time.
Make sure your home is weatherproofed so pollution, dust and other irritating particles from the outdoors don't make their way indoors.
Hire someone to clean the house for you if you find the process difficult because of health concerns.
There's nothing quite as satisfying as a deep-cleaned, fresh and decluttered home. Take your spring cleaning to the next level this year by incorporating the tips we mentioned! Feel free to contact us with any questions about what we do or the products we offer or click the product links above to learn more.