Grab Bar with Suction Cups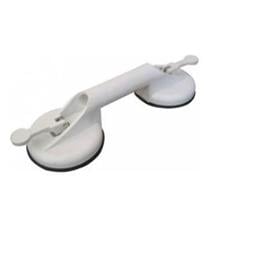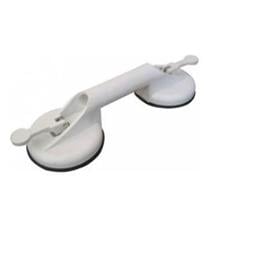 Features and Benefits: Portable, quickly and easily installed on virtually any smooth surface without tools. No holes to drill. Provides assistance and added safety View more
Features and Benefits:
Portable, quickly and easily installed on virtually any smooth surface without tools.
No holes to drill.
Provides assistance and added safety to the home or when traveling.
For use on a shower wall, in the bath mounted on the tub, for use as a temporary towel bar, near a chair or stairwell for assistance when standing or climbing stairs.
Large suction cups (4.5") provide superior adhesion properties.
Release levers make installing and removing the suction cup grab bars easy.
Color: White
Warranty: 3 years on the grab bar, 1 year on the suction cups.