The Importance of Care at All Stages in Life
Posted On: November 21, 2019 by CarePro Health Services in: CarePro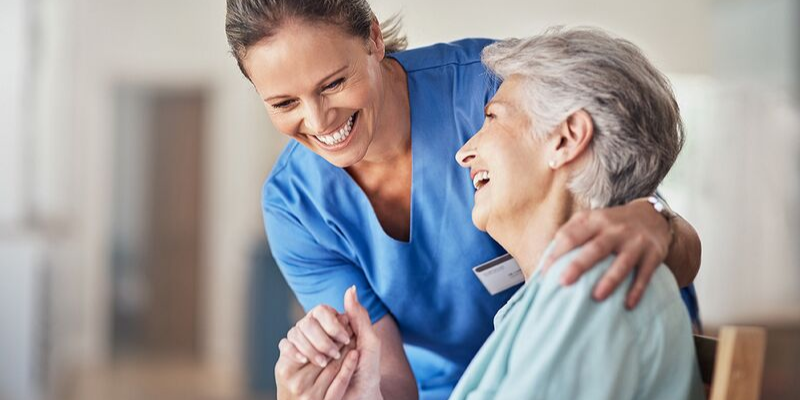 In honor of National Hospice and Palliative Care Month, we want to talk about just how important it is to have the right care at any age, but especially towards the end of life for your loved ones. Although this isn't something everyone wants to talk about, it's extremely important because this involves the people who you love most in your life. And we all know they deserve nothing but the best and more!
Young Old (55-65)
Yes, you are getting older. This isn't a bad thing! Through your years, you have gotten to accomplish and experience things that younger generations are still dreaming will happen. At this age, you are still independent, but for how long will be somewhat up to you. Taking care of your health is crucial in these next years. Some things you'll want to do is: eat healthy foods, play memory games to strengthen your mind, work out with light weights, get lots of sleep, reduce stress and strengthen relationships. All of these work hand-in-hand to prepare your body physically and mentally for the next stages in your life.
Middle Old (66-85)
And the aging continues. You may still be doing great or are now in need of a little assistance. There are plenty of products out there to use to help you get around such as canes, wheelchairs or walkers and rollators depending on your situation. Making sure you or your loved one is still remaining active will play a big role in their health as the years continue. If you or they are getting to the point where aging at home is becoming more challenging, there are plenty of next steps you can take! CarePro Home Medical can help with equipment needs to give you some peace of mind and safety around the home.
Old Old (86 and older)
If your loved one has been blessed with independence at home up until this point, now is typically the time when you might start to consider options like home modifications or transitioning to assisted living. CarePro Home Medical can help by adding stair lifts to the home to help manage aging in place for your elderly loved one. Our team can also provide information on items that will help them stay safe and as independent as possible. These items include: bathroom safety products, simple aids for daily living and a lift chair to help them sit down and get up easily and comfortably. There are also various mobility products to help them remain mobile and independent. At this stage, just keeping in touch and talking with your loved one will help lift their mood and sharpen their minds. Checking in on your loved ones, taking them for short walks and bringing them treats will all help keep track of their stability at home.
At CarePro Home Medical, we understand how hard it can be to care for your loved ones in their transitions in life. If you are looking for assistance, reach out today to see how we can help!