The Best Summer Mobility Scooters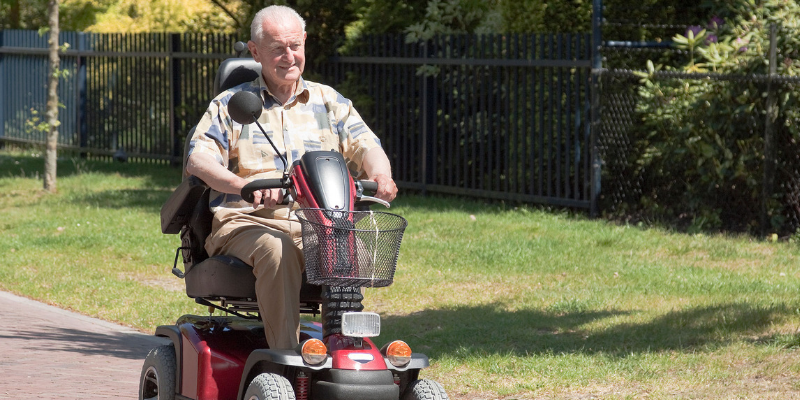 Summer is a favorite time of year for many. It's a fun time for vacations, adventures outdoors and spending quality time with friends and family. Why not let a mobility scooter help you get the most out of your summer, so you don't have to decline invitations because you are worried you won't be able to meet the physical demands of the hustle and bustle? These are some of our favorite mobility scooters you can enjoy this summer!
This scooter can have you zooming around with your family wherever they go. It's light so it will easily fit into most vehicles. It also comes with a headlight so that you can enjoy an evening stroll on those warm summer nights. In just four simple steps, this scooter can be broken down into an easy travel size. You won't have to feel like it's a hassle for you to join in on any fun being had.
Similar to the XL in style and comfort, this scooter is also an excellent choice for summer with its bonus features like an LED battery gauge and bright adjustable headlight. The XLS has more space for your feet and can make wider turns if that is what you need. This scooter would be a great companion on trips to the zoo, parks and so much more! Another perk of this stylish scooter is its updated suspension that makes for a smooth ride. You don't have to worry as much about bumpy terrain because the XLS can handle it like a pro.
If you're not quite ready for a scooter, our walker might be a good fit for you. This walker is great for summer travel because of its simple design and lightweight material. Its less than 8 pounds, but can be a terrific option for anyone up to 400 pounds. It transforms the way you travel. If you are looking to travel by airplane this summer, the Fold & Go will be the perfect travel companion. While you will love the discreet design of the collapsible walker, you will also appreciate the ability to store it anywhere your travels take you.

Make your scooter fit your summer lifestyle, not the other way around. Keeping mobile is important to holding on to your independence and dignity as you age. If you're needing a new scooter to do so, take a look at our online catalog.