Stocking Stuffer Ideas for Your Parents or Grandparents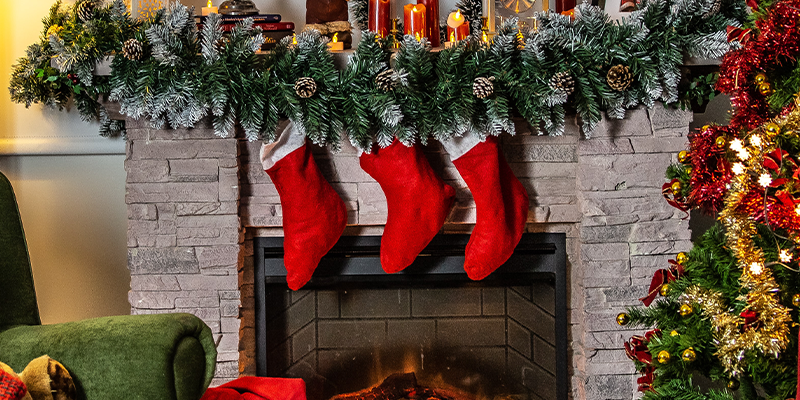 Shopping for holiday gifts for your parents or grandparents can be difficult. You may not have any idea where to start or what will be useful. At CarePro Home Medical, we've found that giving a practical gift is useful and appreciated, especially when the gift is focused on helping them maintain their independence at home. With that in mind, we offer you this guide of stocking stuffer ideas for your parents or grandparents during the holiday season.
Bathroom Safety Equipment
While these gifts may not fit into your parents or grandparents' stockings, they could be essential in creating a safer home environment. The bathroom is the most dangerous room in the home due to its slippery, wet surfaces. Giving your grandparents a gift that can make their bathroom safer is something they will appreciate and use every day. Bathroom safety gift ideas include:
Mobility Equipment
When it comes to mobility equipment for your loved ones, we're your go-to shop! We carry all gifts, big and small, to help your loved one get around. Here are some of our favorites:
If your loved one needs a little help getting around the home and you're looking at getting them a walking aid, check out our walkers and canes! These make the perfect gift that shows you truly care.
CPAP Mask Wipes
If your loved one uses CPAP equipment each night, getting them cleaning supplies for their equipment can be a simple, helpful gift. Our handy CPAP cleaning wipes are also made with a natural formula without the use of harmful chemicals - how much better can it get?
Xylimelts
Sometimes a gift that relieves a minor annoyance can be the most valuable. No one likes waking up in the morning with a dry mouth. It's a bad way to start the day and can lead to you feeling like your mouth is dirty. Using Xylimelts allows people to maintain moisture in their mouth, reduce irritation caused by dry mouth and allow the user to feel better when they wake in the morning.
If you are looking for a practical gift for your parents or grandparents, all these items are a great option. Most importantly, these kinds of items may be eligible to be purchased using a flexible spending account (FSA). Check specific details of your FSA plan to see if the items are eligible. FSA funds do not typically roll over from year to year, so if you have an FSA, now is the time to make your purchases.
If you have any questions about these products, please contact CarePro to speak with our staff and find the answers you need.