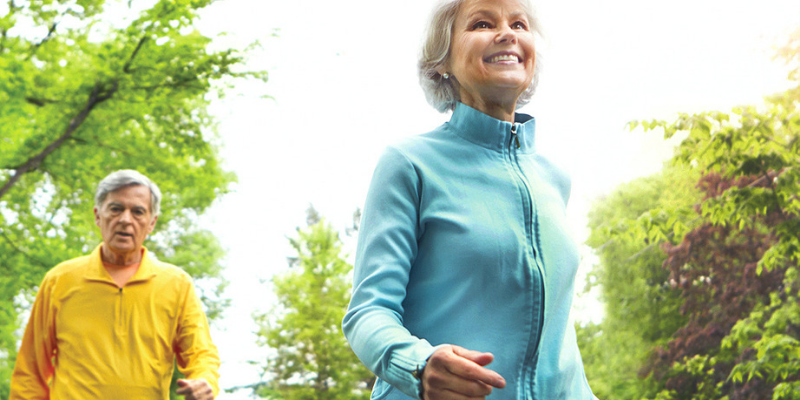 What's the secret to feeling young as you age? It's movement. Because October is Physical Therapy month, we will be highlighting some of our favorite exercises you can do as you age to stay healthy. Jump on board with us!
Swimming
Just because the temperatures outside are getting cooler, it doesn't mean that swimming can't be a year-round activity. Look for an indoor facility where you can keep moving without putting unnecessary pressure on the joints. Swimming is a great way to get a cardio workout and keep your heart in top shape. It will help you keep your stride out of the water with the endurance you are building.
Yoga
Yoga can help give you strength, energy and flexibility. A major complaint of aging is back pain. Yoga can help in relieving pain through the slow stretching movements. If you have difficulty standing up, yoga can even be done in a chair.
Strength Training
You don't need to be a heavy lifter to see results. Basic lifting of light weights will help to keep your muscles strong, thereby preventing injury. Do your best and forget the rest.
Walking
While it may seem basic, walking is an underrated way to stay healthy. It can help to keep your heart healthy and even aid in stroke recovery. Join or start a walking group to make it fun!
Fitness Classes
If these options don't sound interesting to you, look for a fitness class in your community! There's a little bit of everything for everyone's interest and fitness level. Some classes that many love are: Zumba, aerobics and cycling.
You don't have to have fancy equipment or take expensive classes in order to keep strong as you age. We all know just how important it is for your health to keep active, but it only becomes more vital as you age. CarePro Home Medical has fitness related products to help keep you moving. CarePro even has pain relief products to help you feel better if you experience sprains or strains from your exercise. Contact CarePro Home Medical today.