First Steps to Take to Make Mom and Dad's Home More Accessible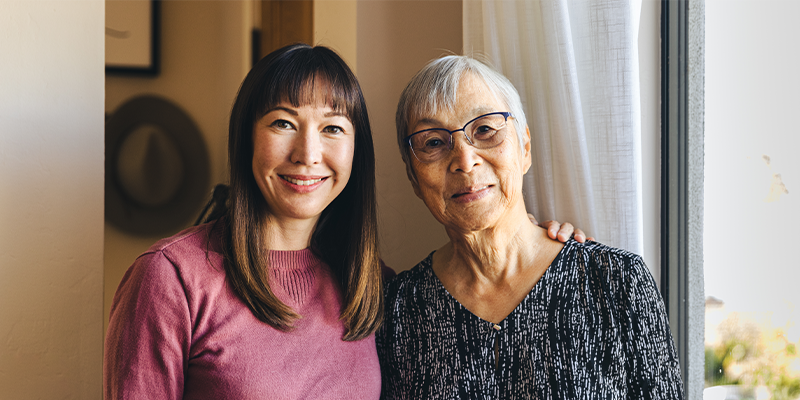 September is Falls Prevention Awareness Month. The CDC reports that about 36 million falls are reported from older adults each year. We want to raise awareness that falls are preventable and making the home more accessible will reduce the risks! Making small changes to your parents' home will help them feel safe and comfortable, along with providing you peace of mind knowing your parents are able to live safely in their home. Below, we will share the first few steps you should take to start making mom and dad's house more accessible!
Room Assessment
One of the first steps in making your parents' home more accessible is to assess their home room by room. You will find that some rooms will need a little more than others and doing an assessment will give you a good idea of what you need to do and will help you start planning.
When doing an assessment ask yourself questions like: "are these doorknobs easy to use?" and "can you get in and out of the bathroom easily?" You can also ask your parents where they think they would need modifications; they probably know their home a little better than you! Don't forget to assess the outside of the home as well.
Research Products
Now, it is time to evaluate what you are looking for and find the products you need. Here is a list of suggestions for daily living aids, bathroom safety products, and overall home accessibility products that you may need to incorporate into your parents' home.
Replace doorknobs with levers – levers are easier to open for individuals with limited strength.
Install grab bars – these will increase safety and give extra stability for those with limited mobility.
Utilize a raised toilet seat – these make the toilet easier to use and sit down and stand up from.
Consider using ramps – using a ramp that is portable will be helpful when going to and from the house. You could also consider building a semi-permanent or permanent ramp outside the home to improve accessibility.
Install a stair lift – these will increase accessibility inside the home for individuals with limited mobility.
Hopefully, Falls Prevention Awareness Month will get everyone thinking about how falls can be prevented and start making a plan for adjustments in their parents' home. If you are interested in making changes at mom and dad's, visit our website to see our products that will improve accessibility in the home!