Fall Prevention Month: Top Products to Reduce Your Risk of Falling
Posted On: September 8, 2023 by CarePro Health Services in: Falls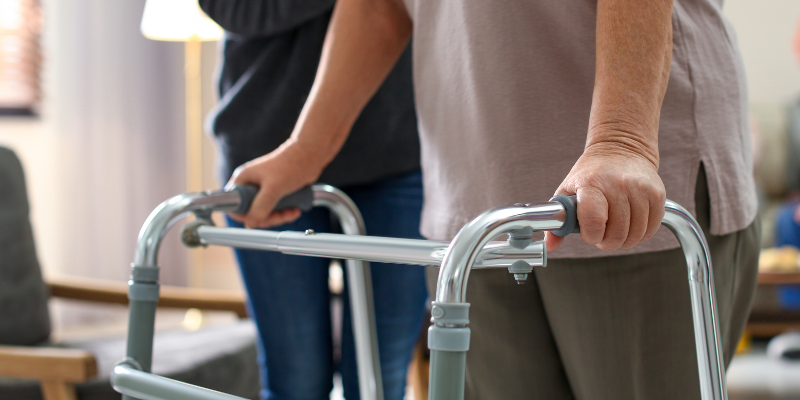 September is Fall Prevention Awareness Month and falls are extremely common in older adults, making it crucial to raise awareness about prevention. In the United States, approximately 28% of adults aged 65 and above report falling each year, resulting in about 36 million falls per year (Centers for Disease Control and Prevention). Your safety is our priority, so we have compiled a list of the top products you can use to effectively reduce your risk of falling.
Stair Lifts
Installing a stairlift in your home can greatly reduce your risk of falling on the stairs. As you age, you may encounter mobility changes that can make going up and down the stairs difficult and dangerous. A stair lift provides a safe and stable way for you to go up and down the stairs, giving you more independence and reducing your risk of falls and injuries.
Bathroom Safety
The bathroom is an extremely dangerous place for older adults and individuals with limited mobility and it is the area where most falls happen. To increase safety and promote independence in the bathroom, you can utilize bathroom safety products. Products such as grab bars, raised toilet seats, handheld shower heads, and bathmats can all help to reduce your risk of falling in the bathroom.
Reachers
Reachers are valuable tools as they allow individuals to pick up hard-to-reach items without having to bend or overreach. Reachers allow older adults and individuals with limited mobility to safely retrieve items from the floor or high shelves.
Mobility Aids
Mobility aids such as canes, walkers, wheelchairs, and scooters are all extremely beneficial in reducing the risk of falls. These are great devices as they provide support, stability, and assistance in completing everyday activities. Other benefits of mobility aids include improved balance, improved confidence, reduced fatigue, and overall enhanced safety.
Bed Rails
Bed rails are extremely effective in preventing falls for older adults and individuals with limited mobility. Bed rails provide support and stability, facilitate smoother transfers, prevent falls off the bed, and enhance independence.
Falls can have serious consequences, but with these products, you can effectively reduce your risk of falling and improve your overall safety in your home. Our team here at CarePro Home Medical and Kelly's Home Medical is here to help you live a happier and healthier life, and that starts with fall prevention.
If you have any questions about our available products or services, please contact our team by calling us or filling out our contact form.