CPAP 101: The Beginners Guide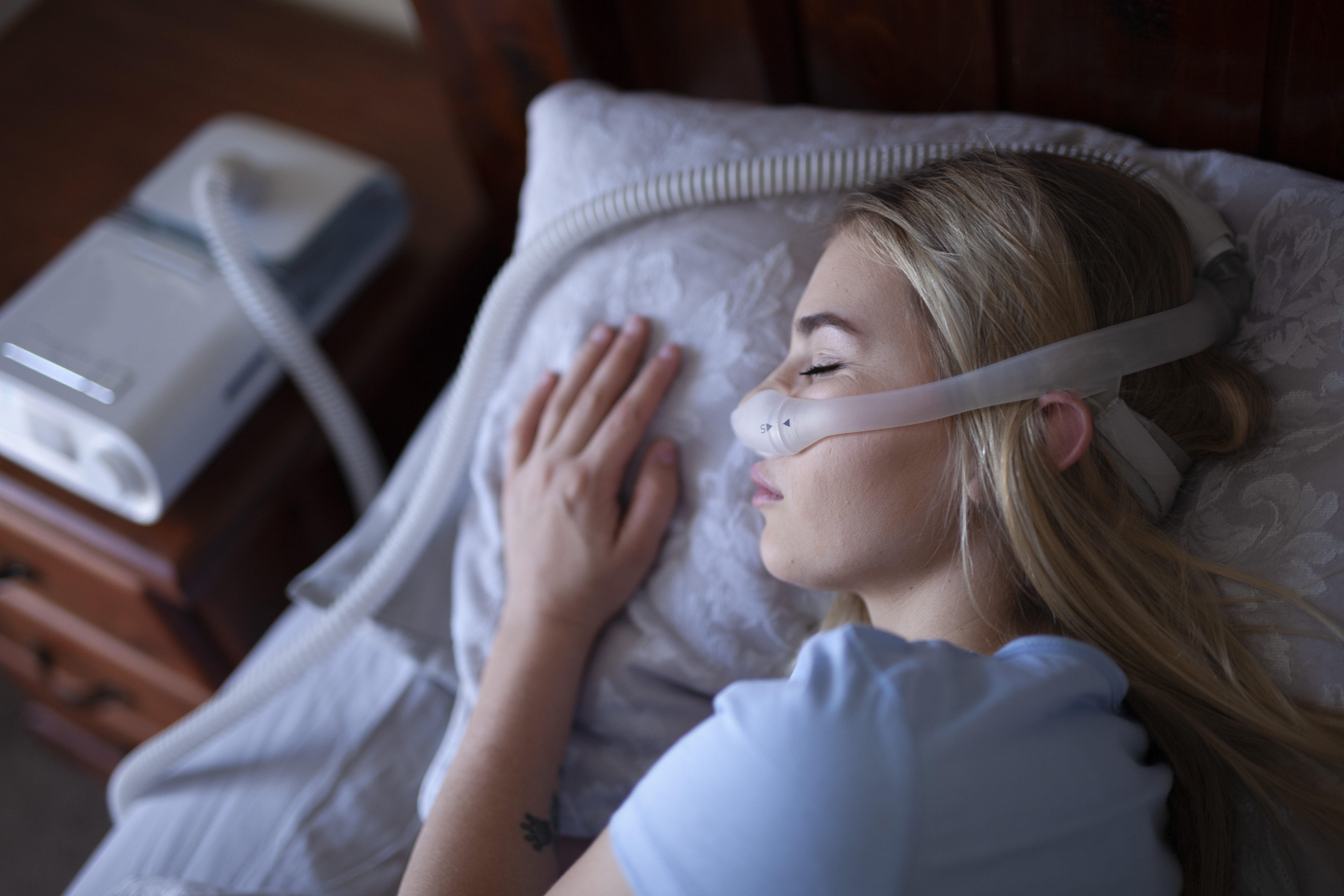 If you're a new CPAP machine user, your mind may be full of questions about the product, how it's used, financial aspects and more. At CarePro Health Services, we're here to go over the basics of your new CPAP machine to help you feel prepared. Keep reading to find the answers to some frequently asked questions!
FAQ about Product and Care
The respiratory therapists at CarePro will work with you to find the mask that will work best for you. There are so many factors to consider, such as if you're a mouth breather, side or stomach sleeper, the shape of your face and more. Our therapists will work hard to make sure each patient finds the best fit, so you're in good hands.
Is there anything I have to clean?
It's recommended that you clean your mask and tubing every week. If you're sick, you should clean it even more frequently. For ease of cleaning, CarePro offers sanitizing devices like SoClean. These types of sanitizing systems make the cleaning process very simple, with the SoClean product cleaning even the water chamber! For more information about deep cleaning your CPAP equipment and supplies, check out this blog.
FAQ about Machine Use
Can I use my CPAP machine when I have a cold?
Yes, you should continue to use your CPAP when you have a cold. As previously mentioned, it's important to clean your supplies more frequently than you normally do if you're sick.
Do I have to use my CPAP machine every day?
Your CPAP machine should be used every day so you can obtain the greatest health benefit. If you notice your symptoms getting better and decide to stop using your CPAP machine, those symptoms will quickly return.
Do I take it with me when I travel?
You should always take your CPAP with you when you travel somewhere. If you're flying, it should not count as a carry-on item since it's medical equipment. Here at CarePro, we also offer travel CPAP machine options with battery capability, such as the ResMed AirMini.
How long does it take for my CPAP machine to start working?
There's no universal time period when CPAP therapy starts working for individuals. When you start noticing improvements in your symptoms depends on the severity of your sleep apnea, your breathing patterns, the position you sleep in and other factors. Some individuals will notice their CPAP machine working instantly, but for others, it may take more time.
How can I tell if my CPAP machine is working?
Once you start CPAP therapy, it's usually easy to figure out if it started working. You'll experience results like improved energy, lower fatigue, reduced drowsiness, lower blood pressure and other positive effects.
FAQ about Finances
Will my insurance pay for a CPAP machine?
Typically, insurance will allow a machine to be submitted, but in most cases, you're responsible for your deductible and coinsurance if it's not fully paid for by your insurance.
Do I pay for it all at once?
At CarePro, we're dedicated to working with your insurance to get you an estimated cost before set-up. Usually, the pay period is between 10-13 months.
If you just recently started CPAP therapy, we're glad you decided to invest in a CPAP machine to experience better health. If you haven't made your CPAP machine purchase yet, we'd love to guide you through the decision-making process to make the process easier for you. Contact us – we're happy to help!