An Introduction to Our CPAP Clinics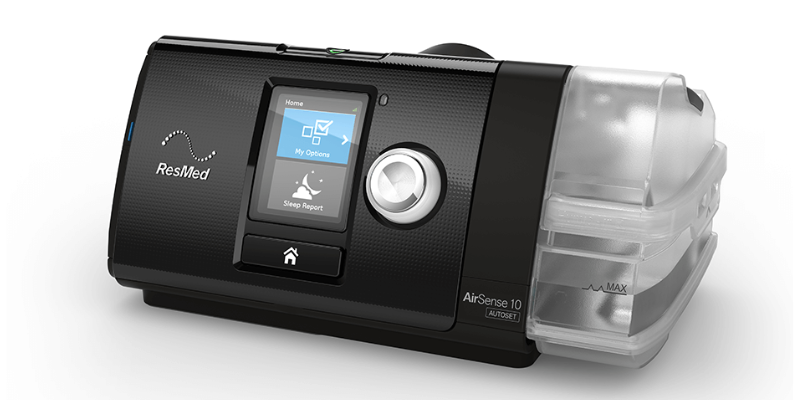 At CarePro Home Medical and Kelly's Home Medical, we offer free CPAP clinics where you can come in and talk to respiratory therapists about your current CPAP equipment! This is a great opportunity to check that everything is working properly so that you can ensure the effectiveness of your CPAP therapy. Continue reading to find out more about our CPAP clinics.
Sleep apnea is a serious sleep disorder that disrupts breathing while asleep. Symptoms of sleep apnea include loud snoring, gasping for air while asleep, morning headaches, and excessive daytime sleepiness. There are two different types of sleep apnea— obstructive sleep apnea (OSA) and central sleep apnea (CSA). The most common and effective form of treatment for sleep apnea is CPAP therapy. A continuous positive airway pressure (CPAP) machine is utilized during CPAP therapy and helps keep the airways open while the user is sleeping.
Maintaining your CPAP machine is crucial to gaining all the benefits from your CPAP therapy. Every month you should be replacing your mask cushions and CPAP machine filters. Every three months, replace the mask frame and CPAP tubing. Every six months, replace your headgear, chin strap, and humidifier. To ensure that your CPAP machine is working properly, visit our CPAP clinic to speak with knowledgeable respiratory therapists!
Our Upcoming Clinic: October 26th from 3-5 PM
Clinic offered at all home medical locations
Walk-ins and questions welcome
No cost
Respiratory therapists will be available to check your CPAP machine
Evaluate your pressure settings, tubing, and filter and have your disposable filter replaced at no charge
If you have any questions about our upcoming CPAP clinic, reach out to one of our home medical locations, we are here to help you! With effective CPAP therapy, you can get better sleep. We hope to see you at our CPAP clinic this month – you won't want to miss it!