Your Stairlift Buying Guide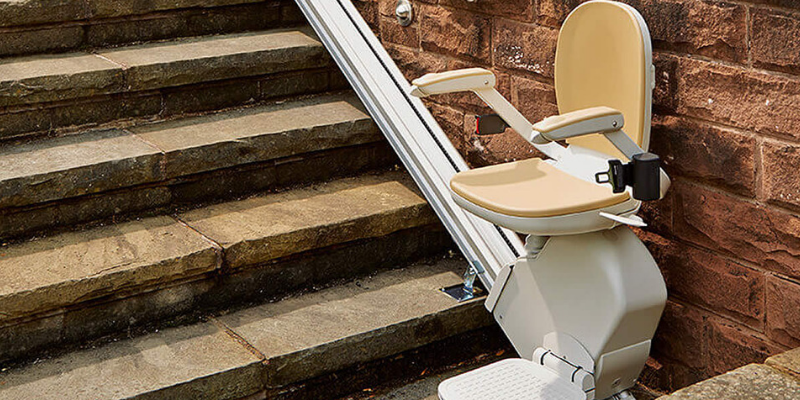 Have you purchased something in the past and had buyer's remorse? We don't want that to be the case with your stairlift! We all know just how important it is to add these modifications to your home, but before you make the impulse decision and buy the first stairlift you see, do your research. Here we will provide you with a guide on what you need to know about stairlifts to help with your decision before you buy so that you have no remorse after making these lofty purchases.
Types of Stairlifts
Knowing what kind of staircase you have and what you are using your lift for will determine what style of stairlift you need. These are typically three basic options:
Straight Stairlifts

Curved Stairlifts

Outdoor Stairlifts
Stairlift Design
The design and overall layout of the stairlift is something almost everyone thinks about when searching for the perfect lift, but what exactly are you looking for? Do you know the questions you should be asking yourself when it comes to the overall design of the lift? No, we're not just talking about looks, but how the lift was built and configured. Think of these questions when you are looking at the design of the lifts to find the one that will be the perfect match.
How versatile are the lift and chair?

What is the size of the seat?

What is the weight capacity?

How is it powered?

Is this lift reliable?

Who will be using this lift?

Can the house support the lift?
Safety Features
Safety features are one of the most important things you should be thinking about but can often be overlooked or not thought of at all. Below are some of the most common safety features to look for. Most of these can be found built into the stairlift, but there are other options to get to add additional safety to your stairlift.
Safety restraints or seat belts

Adjustable footrests

Adjustable seats

Emergency stop

Backup battery
This is just a brief need-to-know when it comes to looking for your stairlift, but it's a great start to use when determining the safety and style of the lift you are looking for. If you're wanting more help finding the perfect stairlift or know exactly what you want and want to order it, contact us or check out our online catalog to place a product order request!