Top 3 Ways to Keep Your Independence While Aging in Place
Check Out These Ways to Stay Independent While Aging-In-Place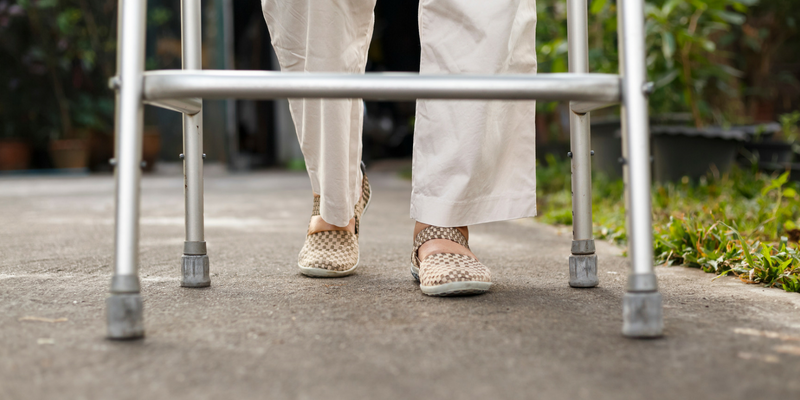 Many older Americans are choosing to age in their home, which usually means they do not want to lose their sense of independence. CarePro Health Services has the perfect solutions for those who want to keep living in their homes even if they have limited mobility:
Install a stair lift – Stair lifts are compact. They will not take up much space on your stairwell, as many may think. Plus, many stair lifts will simply fold up when not in use. In addition to taking up minimal space, stair lifts can prevent trips or falls when using the stairs. Installing one can ensure that you or your loved one are safe navigating multiple stories of the home, maintaining independence throughout the entire living space.
Stay on the go with an EZ Fold & Go Walker – Do you want to easily get around in your house with something so lightweight you won't even know it's there? CarePro's EZ Fold & Go Walker weighs less than 8 lbs. and can support up to 400 lbs. It folds easily and can fit through tight and narrow places; making it ideal for you to maintain your independence at home. The walker comes with an organizer pouch for extra convenience and swivel wheels so no matter where you're headed, you can do it with ease.
Maximize your comfort with a MaxiComforter lift chair – CarePro offers a plush, backrest with support, and a comfortable seat along with the unique feature of our "grip rite" arm design. This recliner comes with top of the line recline technology that can provide you with proper spinal alignment, back pressure relief, and improved circulation. Using a recliner like this will also allow you to get in and out of the chair by yourself. The MaxiComforter is there for you so you don't have to rely on anyone or anything else.
At CarePro, we want to make sure you keep your independence while maintaining your safety in your home. Be sure to check out our Online Catalog today for all of your safe home solutions!