The Power of Independence: How to Pave Your Way to Freedom as You Age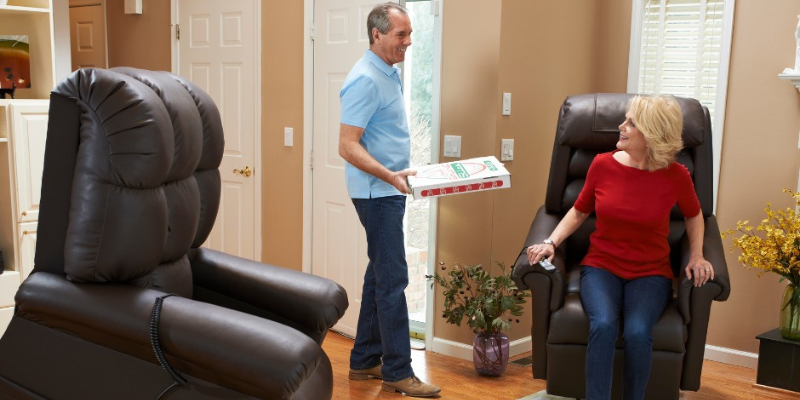 Maintaining your independence can become more challenging as we age, and some individuals may feel discouraged by the thought of losing their independence. Fortunately, aging doesn't have to mean losing your independence! Through innovation and advancements, there are many products, devices, and resources available that can allow you to maintain your independence for many years. In today's blog, we will highlight the power of independence and provide you with the most effective strategies that can help you pave your way to freedom as you age.
Assistive Devices to Help You Maintain Your Independence
There are a variety of assistive devices that you can incorporate into your daily life that can improve your quality of life and allow you to maintain your independence. Here are a few of the best devices and products that you can use and how they are helpful:
Stair Lifts
A stair lift is a mechanical device that can help you safely travel up and down the stairs! You can easily access any area of your home with the help of a stairlift. A stair lift utilizes a safe chair that glides up and down the stairs to ensure maximum safety and reduces the risk of falls and injuries.
Scooters
Scooters are great for maintaining your independence because they allow you to stay mobile! Decreased mobility is a common concern for individuals as they age, but with the help of a scooter, you can safely travel anywhere you want. A scooter allows you to maintain your active lifestyle as you age!
Lift Chairs
A lift chair is similar to a recliner, but it is mechanically powered to allow the user to safely sit down and stand up. Lift chairs eliminate the need for assistance from a caregiver or family member when sitting down or standing up, allowing the user to maintain their independence. With a simple push of a button, you can sit and stand on your own. Along with providing independence, lift chairs provide maximum levels of comfort to ensure that you are comfortable as you age at home!
Aid to Daily Living
Aids to daily living (ADLs) are useful assistive devices that can help make your everyday life easier and allow you to live more independently. A few examples of these assistive devices are canes, bed rails, reachers, shoehorns, and tray tables. These devices can help you when doing day-to-day tasks like showering and getting dressed.
Strategies to Help You Pave Your Way to Freedom as You Age
Along with these assistive devices, you can utilize the following strategies to help you maintain your independence for as long as possible!
Prioritize your mental health
Eat a healthy diet
Prioritize quality sleep every night
Get regular eye, dental, and physical health exams
Maintain social connections
Here at CarePro and Kelly's Home Medical, we understand the difficulties and challenges that come along with aging, which is why we are committed to providing you with helpful equipment and products that will help you age safely. Your freedom and independence won't disappear as you age, you can utilize these helpful tools to ensure that you remain living as independently as possible! If you have any questions about our home medical equipment and services, please contact our team, as we are readily available to help you find exactly what you need to maintain your independence!