The Benefits of Using a Mobility Scooter for Daily Living
Posted On: May 4, 2023 by CarePro Health Services in: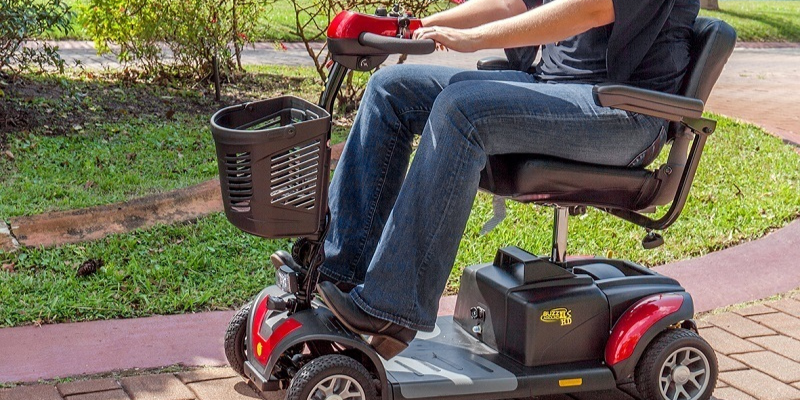 Mobility scooters are extremely beneficial for those with limited mobility, making activities of daily living easier. Keep reading as we discuss the highlights of using a mobility scooter to improve daily living!
Increased Independence
Mobility scooters can help give those with limited mobility more independence. Mobility scooters allow the user to get around quickly to each destination with little to no assistance needed. Restricted mobility can cause individuals to lose their confidence when traveling around in their everyday lives, but with a mobility scooter, their sense of confidence and independence can be restored.
Improved Quality of Life
Limited mobility and accessibility can lead to isolation and loneliness. With the help of a mobility scooter, individuals with limited mobility can participate in more activities, which can overall improve their quality of life. Mobility scooters can give the user more opportunities to spend time outside, explore new places, and spend time with family and friends.
Reduced Injuries
Our mobility scooters at CarePro and Kelly's provide excellent support and stability to reduce the risk of injuries. For those with limited mobility, the risk of injury is high, especially in public and crowded areas. A mobility scooter allows you to get around safely, confidently and efficiently.
Makes Daily Tasks Easier
Daily tasks such as getting ready, grocery shopping, paying bills, and doing chores can become more difficult when mobility is restricted. A mobility scooter can help make those tasks easier and can give you the ability to do them independently. Being able to complete these tasks easily and quickly can give you more time to do things that you enjoy!
Overall, a mobility scooter can help you throughout every aspect of your daily life! You can get back to doing all the things you love with a mobility scooter. At CarePro and Kelly's Home Medical locations, we offer several different types of mobility scooters that can help you regain your independence, safety, and improved quality of life.
To find out more about our available scooters, visit our website to browse our online catalog. If you have any questions or need assistance, please contact our team!