Thank a Nurse: National Nurses Week
National Nurses Week: May 6th - 12th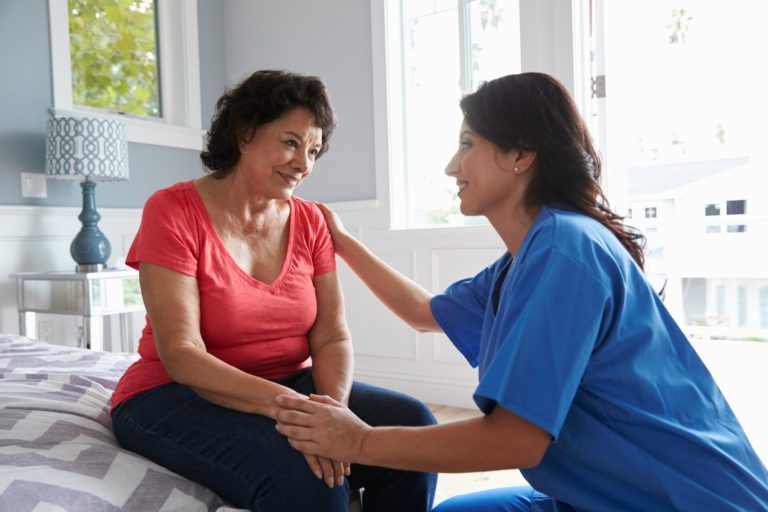 There are 4 million registered nurses in the US and it's a great time of year to thank them for their service to us all. May 6th-12th has been declared National Nurses week since 1993. They chose this week because the 12th is the famous founder of nursing, Florence Nightingale's birthday. If you've had a nurse impact your life or the life of a loved one, here are some great ways you can thank them as well as what products you can have in your home should you or a loved one require a home nurse.
Write It or Say It
This may seem like a no-brainer, but simply telling them thank you will mean everything. If you're currently interacting with nurses, be sure to always say thank you for their service to you. But during National Nurses Week, take some time to give out cards. They can be handmade or a package of store-bought thank you's. Nurses will love to hang these up to remind them of why they do what they do on the days when it gets really tough.
Bring Them Goodies
Many nurses at hospitals work 10-12 hour days on their feet. Needless to say, this is exhausting work. Brighten their day (or night) by bringing them coffee or treats to commemorate their service. Some ideas of what to bring are: coffee, treats or healthy snacks. The physical toll that nursing takes on the body can be tough, so having some healthy snack options for them will put a smile on their face.
A Basket of Love
Think about the things nurses do every day. They are always on their feet running around, they wash their hands hundreds of times and may even shed a few tears about the patients they care for. There are items you can put together in a basket to show them your appreciation and help comfort them in the same way that you have been comforted. Put together some items such as hand lotion, soft tissues and a soothing candle for them to enjoy.
Nurses are the backbone of healthcare. They are our advocates, comforters and healers. If you or a loved one find yourself needing an at-home nurse, these items can make having help simpler for both of you. Depending on what assistance is needed, these items can be very helpful to you and your nurse. Take a look at our plastic food trays, electric beds, reusable underpads, bath products, daily living accessories and more!
Remember to thank a nurse this week and don't hesitate to call for assistance with any products you might need to make your life easier!