Safe Holiday Traditions to Enjoy with Your Elderly Loved Ones
Posted On: December 7, 2022 by CarePro Health Services in: Holiday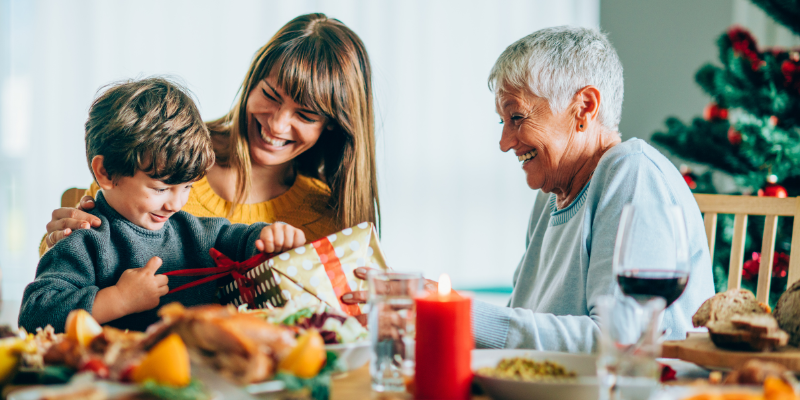 The holidays are a time meant for spending quality time with loved ones and creating memories. As our loved one's age, our Christmas traditions might change. It's important to plan holiday activities and traditions that are fun, inclusive of your elderly loved ones, and safe! Continue reading to find out a few safe holiday tradition ideas that your elderly loved ones can participate in too!
1. Christmas Movie Night
Plan a fun and cozy night with your elderly loved ones by having a Christmas movie night. You can put on Christmas pajamas, make some holiday treats, and watch your favorite Christmas movie together. This is a great tradition for any age group to participate in! Here are a few movie ideas:

Home Alone
The Grinch
The Polar Express
Elf
The Christmas Chronicles
2. Recipe Swap
Organizing a recipe swap of your favorite holiday recipes is a great way to include your elderly loved ones. Everyone gets to try a new recipe and some recipes get passed down through generations. Even better, there are often some fun stories that go along with them!
3. Holiday Crafts
Planning a fun holiday craft for your family to do will get everyone engaged and excited! You could do things like painting, making your own ornaments, or making paper snowflakes. The whole family can bond and be creative while doing this fun tradition!
4. Bake Christmas Cookies
Baking cookies is a holiday tradition that has been around for many years and is a great tradition that everyone can have fun doing! You can bake sugar cookies and decorate them or try a new Christmas cookie recipe! Check out this article to find a few new cookie recipes to try out this season!
5. Drive Around and Look at Christmas Displays
Driving around to see all the beautiful Christmas lights and displays is such a fun tradition! Many people decorate their houses with lights and even sometimes play Christmas music too! This is a great activity for any age to do! Check out this article to see the top 10 light displays in Iowa and this article to see the best Christmas displays in the U.S.
The holidays can be stressful, especially when trying to find traditions for the whole family. With these fun and safe traditions, you can include family members of all ages, even your elderly loved ones! Try out one (or a few) of these traditions this holiday season!