Practical Tips for New Mobility Scooter Users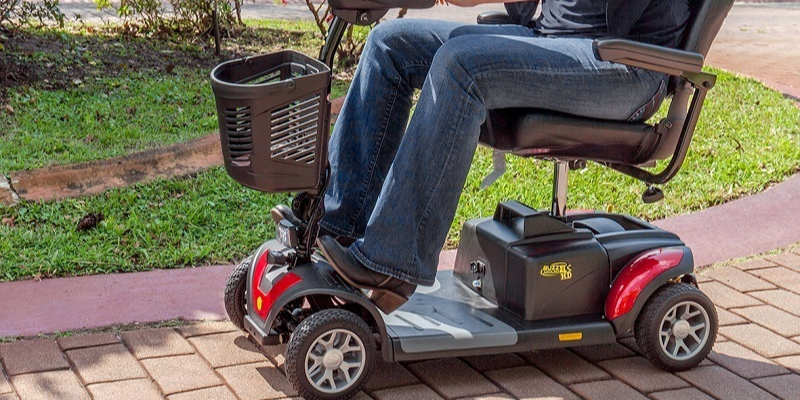 If you're needing a mobility scooter or think one might be in your future, you're in the right place. We're here with all of the need-to-know tips for when it comes to riding your scooter both indoor and outdoor. Follow along to learn more:
Purchase a Quality Scooter
The first step to a successful scooter experience is getting a quality scooter. Like most things, you get what you pay for, and it pays to get something you can rely on, especially when you're relying on it daily. We have some great options for you to choose from including both 3-wheel and 4-wheel options. We even have a style that can be a carry-on while flying. We carry Golden Technologies scooters – these products have been around for years and are part of the family-owned and operated company. Their scooters are also manufactured in America!
Follow Basic Driving Rules
When it comes to basic driving skills, you can apply nearly everything you know about driving and proper etiquette to riding your scooter. Here are the main things to remember:
Stay to the right on sidewalks
Don't speed too fast, especially when others are around you
Look behind you and both ways when crossing or passing
Install a bell or horn in case of an emergency
Use reflective tape or clothing, especially in the dark outdoors
Maintain Your Scooter
People don't always think of what is needed to maintain a scooter, but when you're driving it daily, you want to treat it just as you would a vehicle. You'll want to remember to check it over often. Some people even have a small checklist to go over once a month to make sure your device is intact. If you're wanting to make a list, here are a few things you can check off:
Check your tires often, especially when riding outdoors
Keep your battery in good shape
Pro Tip: It's not good to let your battery run on low very often, keep your battery as fully charged as you can to extend its life.
Clean your scooter - it is good to do this weekly
Now that you know the basics, you're ready for your new scooter! It's always good to keep in mind to read the manual of your specific scooter before operating. That is when many of the specific or unanswered questions may lie. As a reminder, the experts at CarePro are always here to assist you! If you have questions about an existing scooter or are looking for a new one, reach out to us!