Maintain Your Independence at Home This Winter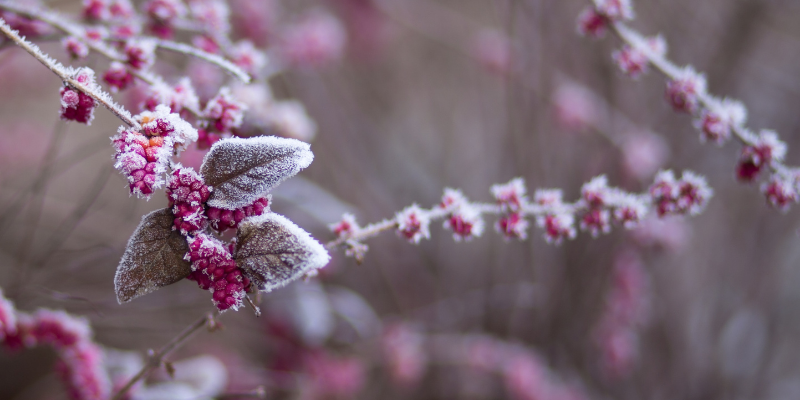 Winter is right around the corner which means snow, ice, chilly temperatures and winter storms will be here before we know it. With all things COVID-19 going on, there's more than just one reason to stay in the warmth of your home this winter. Here are some helpful tips for keeping elderly individuals who are aging at home independent, safe and healthy during the winter months.
1. Get Your Groceries Delivered
Not only can it be frustrating to go get groceries in the winter because of the low temps, but the ice and snow can also make it dangerous. Winter conditions can be hard to manage while driving to the store, and especially for elderly individuals, make walking safely even more of a challenge. The good news is there are countless services that deliver groceries right to your door, allowing you to stay inside the warmth and safety of your home.
2. If You Do Leave, Use a Mobility Aid
It may be difficult and quite boring if you don't leave the house at all during the winter, so getting out and about every once in a while can be very beneficial for both your physical and mental health. When you do decide to leave the house, keep yourself stable with an easy-to-use mobility aid. What you choose depends on your abilities, needs and lifestyle. Some other options include canes, walkers, wheelchairs, scooters, power wheelchairs and more.
3. Prepare for Emergencies
If a winter storm hits and there's a power outage or closed roads, you'll want to make sure you're prepared. Keep flashlights on hand, store non-perishable food for backup and make sure to have a backup plan for the health-related equipment you use. One example for those who are on oxygen is to have a Portable Oxygen Concentrator (POC) on hand with a charged battery. That way, in the case of a power outage, you don't have to rely on an outlet to deliver your oxygen therapy.
4. Steer Clear of Tripping Hazards
Not only are winter storms capable of causing power outages, but the winter means it's automatically darker outside. Since the sun isn't out as much as it is other seasons, keeping your home well-lit so you can find your way around without tripping is important. Also, inspect your home and make sure you don't have any wires, loose objects or other items in the walkways to avoid tripping and causing injury.
5. Take Care of Your Skin
It's no secret that colder weather = dry, cracked and irritated skin. This winter avoid that painful dry and scaly skin by using some sort of moisturizer. A great example of this is the Remedy Skin Repair Cream which is clinically proven to offer superior moisturizing relief.
6. Install Safety Bars
In the winter, the bathroom floor isn't the only place that's slippery. While grab bars do the trick in the bathroom, make sure you have safety bars installed by your front door since the walkways aren't always snow-free. Not only will this keep you safe when leaving and entering your house, but if you have visitors, they can grab the railings to keep their balance.
7. Schedule for Snow Removal in Advance
Whether a kind relative comes by weekly to clean the snow off your driveway and sidewalks or you hire a snow removal service, double-check that you have the job lined up before winter hits. This makes pulling into your driveway easier, but it also keeps you and your guests safe when they walk up the sidewalk to the front door of your house.
'Tis the season for putting on your warmest clothes, cuddling up by the fire and enjoying your time at home. Make sure you keep this winter a safe one by following the rules we mentioned! As always, feel free to contact us with questions about our products or for more ways you can remain safe and comfortable while you age at home this winter.