Improving Blood Flow: Compression Garments for Varicose Veins and Circulatory Issues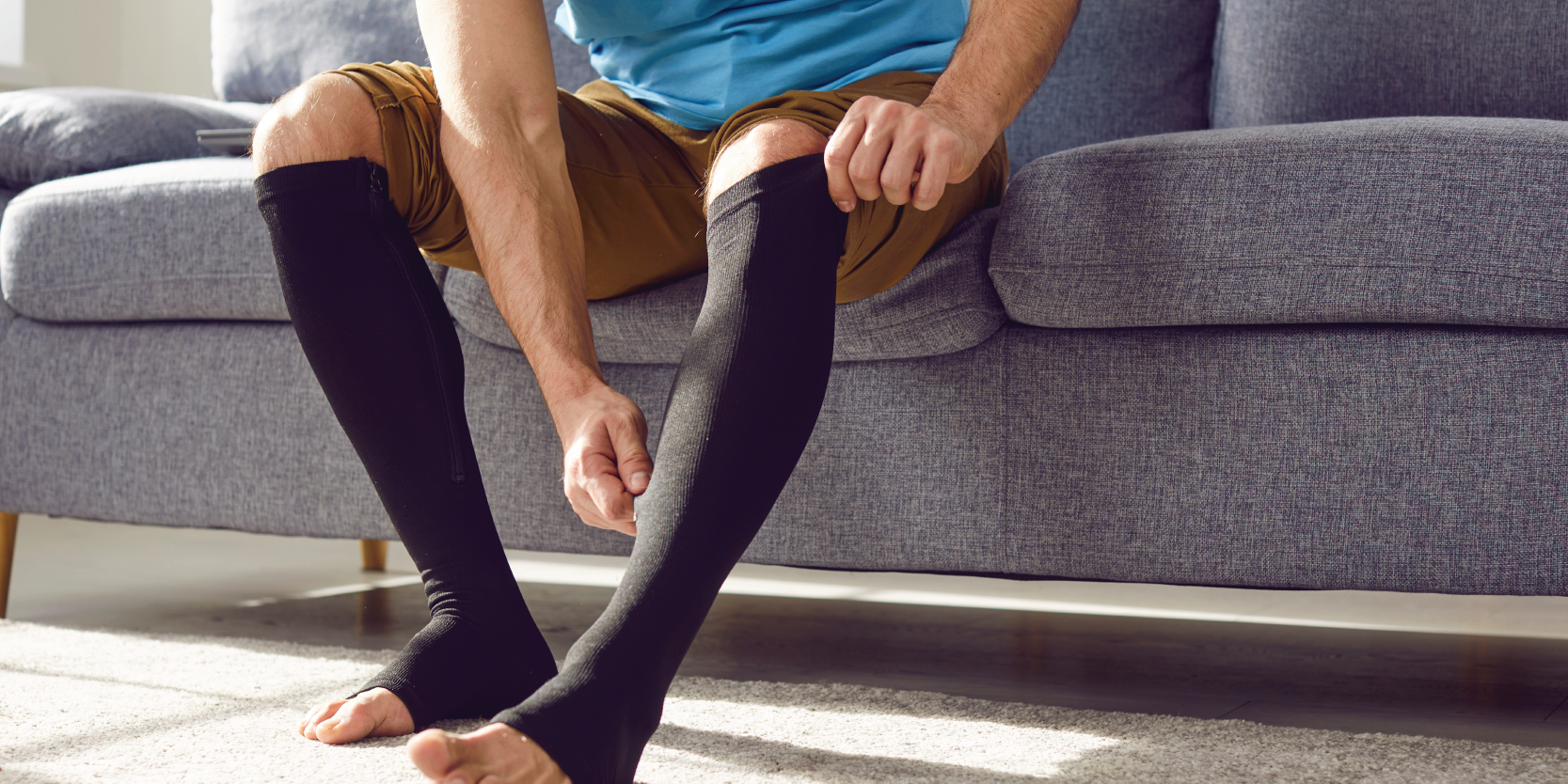 Compression therapy can be extremely helpful for those with circulatory issues and varicose veins. Compression therapy utilizes compression garments such as stockings and socks to gently add pressure and improve blood flow. If you or a loved one struggles with circulatory issues, continue reading to find out how compression therapy can help!
What Is Compression Therapy?
Compression therapy is a widely used form of treatment for those with conditions caused by poor blood circulation. It can help improve the blood flow in the lower legs with additional support and compression. Compression therapy garments provide controlled pressure to the legs, ankles, and feet which can help prevent blood from pooling and fluid from building up. This can improve the efficiency of the lymphatic and venous systems, helping to reduce swelling, pain, and other symptoms caused by poor blood circulation.
When Is Compression Therapy Used?
Compression therapy is used to treat patients with low blood circulation. A few conditions that would need compression therapy are varicose veins, deep vein thrombosis (DVT), leg ulcers, and circulatory issues, and sometimes athletes can benefit from compression therapy.
Compression Therapy Garments We Offer
At CarePro Health Services and Kelly's Home Medical, we provide several compression garments with an extensive variety of options to choose from. We prioritize providing the highest quality compression garments to help reduce your symptoms and improve your blood flow. Here we have highlighted our available compression therapy garment options:
1. Sigvaris Compression Therapy
Features:
Multiple compression options available
Variety of fabrics to choose from
Choose from knee-high, thigh-high, pantyhose, and calf sleeves
Available in opened toe or closed toe
2. Anti-Embolism Stockings
Features:
Available in small, medium, and large sizes

Available in short, regular, and long lengths

Does not contain latex
3. Therafirm Compression Therapy
Features:
Available in multiple compression options

Available in patterns and solid colors

Choose from knee-high, thigh-high, pantyhose, and calf sleeves
If you have any questions about our compression therapy garments, please contact our team, we're ready to help you find compression therapy garments that can effectively reduce your symptoms!