How to Recover from a Heart Attack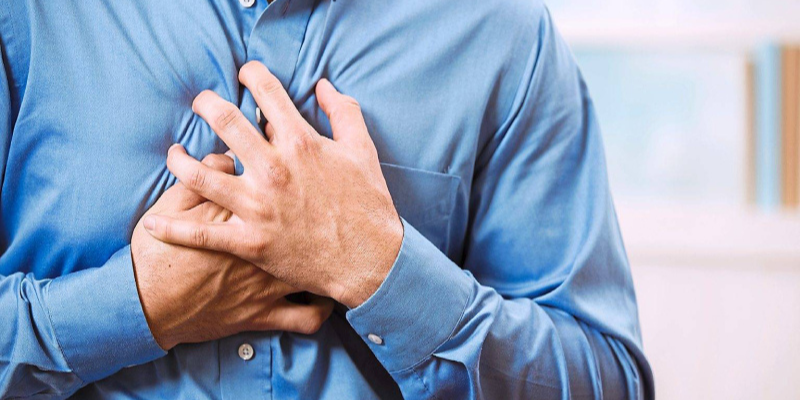 If you've survived a heart attack, consider yourself a fighter. Coming home after a hospital stay can be intimidating without knowing how to return to your normal life or even if you should continue certain habits. Here's what you need to know as you make your way through recovery.
Preventative Care
Knowing the signs and symptoms of a heart attack is all a part of taking care of yourself and loved ones that are prone to heart issues. Be sure to look out for:
Fatigue
Dizziness
Jaw Pain
Chest Pain
Pain Down the Left Arm
Cold Sweats
While experiencing one of these may not mean you are having a heart attack or heart issues, it's still important to run concerns by your doctor and call emergency services if you suspect another attack.
Recovery
Emotional Health
A heart attack is a life-changing event and can come with some emotional weight. For many, this is anxiety, fear or depression. Speak with your doctor to help alleviate your worry and talk over your current health status. There are also some things you can do on your own. First, establish a daily routine. This will help you to feel more in control. Next, find someone you trust who you can talk to about how you are feeling. Finally, start a physician-approved healthy diet and exercise regimen as it can help you feel better both mentally and physically.
Diet
It's time to cut out anything that is directly harmful to your heart health. If you are a smoker or drink a lot of alcohol, it's time to quit.
Be sure you're choosing foods and drinks that give life to your body. By this, we mean things that make you feel better and stronger.
Healthy Fats: Olive Oil, Avocado, Tuna & salmon are perfect.
Vegetables: Eat leafy greens like spinach - most importantly, eat five servings of veggies each day.
Fruits: Eat two servings of your favorite fruits each day.
Whole Grains: If you like toast for breakfast, simply switch out your white bread with whole-grain or oatmeal.
Choose lean meats such as chicken, pork or fish. Add a little lemon to any of these to make the flavors pop!
Drink plenty of water: Your body is mostly made up of water. Keep it functioning at its best by drinking 8, 8-ounce glasses per day.
Quality Rest
One key to recovery is simply taking the time to recover. Don't push yourself beyond the bounds of your doctor's orders. Get enough sleep each night and if you need to take a break from walking at any point, allow yourself time to catch your breath. You may want to invest in items that make your life a little easier as you recover such as a couch cane or a recliner.
Heart-Healthy Activities
Do not begin any physical activities until your doctor has approved.
Make sure you remember the signs and symptoms of a heart attack if you haven't had one, and keep the importance of recovery in mind if you have had one. These are some great ways to ease into strengthening your heart.
Walking: Start a daily walking routine. Gradually increase the distance as you feel able.
Personal Hygiene: Dressing and bathing should be something you can do as you recover and get stronger. It's a good way to start to build up your stamina.
Plan Activities: If you have stairs in your home or even a lot of square-footage, it may be best for you to first plan out your activities throughout the day. This way you aren't exhausting yourself by retracing steps all day.
Housework: Don't be afraid to ask for help. You may not be able to do the dishes or sweep the floors right away and that's okay. Pick one thing you think you can do, and either solicit help or let it be until you are feeling stronger.
If you or someone you love has recently suffered from a heart attack, we hope you find these tips helpful. Don't hesitate to reach out to CarePro for products or services to help make recovery easier for everyone. We're here to help!