How to Plan a Safe Holiday Gathering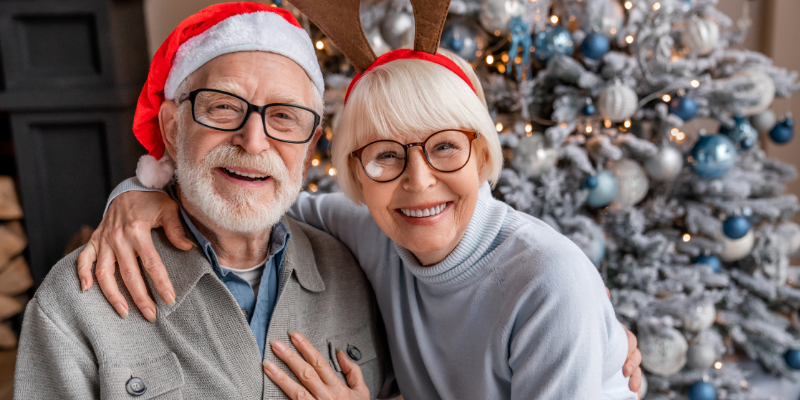 As COVID-19 continues to impact the world we live in, the holiday season will also look a little different this year. While the typical large family gatherings, sharing of meals and warm family reunion hugs might not be possible in 2020, there are ways to make your holiday gatherings memorable and safe at the same time. Some family members such as the older individuals may be at higher risk than others, so we've included creative ideas to show them love this holiday season as well.
What Should You Keep in Mind Before Attending a Gathering?
The first step is to decide if having an in-person gathering is safe or not. If an individual in your household answers "yes" to any of the following questions, an in-person gathering is not considered safe.
Have you recently been diagnosed with COVID-19?

Do you have symptoms of COVID-19?

Are you awaiting COVID-19 test results?

Have you potentially been exposed to COVID-19?

Are you or someone in your family considered "high risk" (For example: older adults, those with medical conditions, individuals with a weakened immune system, etc.)?
How Do You Go About In-Person Gatherings Safely?
If you've decided to plan an in-person gathering, it's important to keep safety measures in mind to avoid the spread of COVID-19. Below are some helpful tips for doing so:
Limit the duration of the event. The longer you're around others, the greater the risk of spreading illness is. Keep your family gathering short and sweet this year to reduce that risk as much as possible.

Limit the number of individuals attending. The CDC doesn't currently have a recommended number of attendees for gatherings, but how many people attend is something to be considered. One idea is to stick around individuals in your household and remain 6 feet apart from others.

Continue following safety guidelines. If you decide to have an in-person gathering, continue taking precautions like wearing your mask, washing your hands often, staying socially distanced and other safety measures.
What About Socially Distanced Gatherings?
Many families with older, higher-risk individuals may opt out of the in-person gatherings this year. Don't let social distancing stop you from reuniting with family members – with today's technology and some creative ideas, there are ways to feel united even when you're apart.
Use a video chatting app such as Zoom so all family members can see each other and have a meal at the same time. Just like at the dinner table, you can enjoy catching up through conversation while sharing laughs and making family memories.

Well in advance of your gathering, set up a Secret Santa activity with one family member in charge of assigning who you send a gift to. Once all households receive their packages, turn on a video chatting app and open the gifts for everyone to see!

Do a holiday cookie or gingerbread house decorating contest between families and send submission photos to the family group chat. Let each family member vote or assign a group of judges to decide on which family is the winner!

Don't forget about the value of sending your loved ones a hand-written letter.
What are Some Gift Ideas for Older Loved Ones?
If you can't visit your grandparents or other older relatives in person, you may be able to show them extra love with a thoughtful gift. Give your loved ones gifts they'll enjoy year-round, including:
Now that you have ideas for both in-person and socially distanced gatherings, it's time to enjoy the holiday season as best as you can! At CarePro, we care about the safety of you and your loved ones which is why we offer the products to keep you in your best health. Contact us to learn more!