How to Improve Your Overall Health as You Age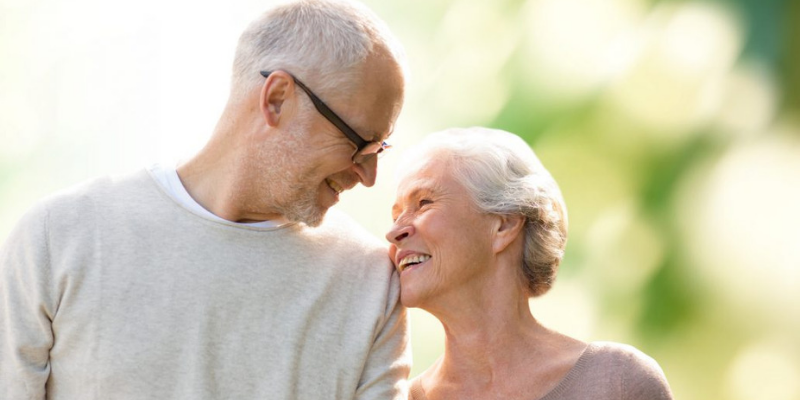 Often, the biggest discouragement when trying to improve your overall health is the amount of information and resources out there. It can be hard to know what to do and what not to do. We're here to let you know that everyone is different, and provide you with a 'how-to' guide to share some tips and tricks on how to age healthily.
Exercise Regularly
As we age, exercise continues to be just as important, if not more important than in our younger years. You should still continue to try and get 30 minutes of exercise nearly every day of the week. As you age, you may opt for less intense exercises such as going for a walk or bodyweight training. A tip to squeeze some extra activity in is to opt-out of taking the elevator and take the stairs instead!
Think Positively
Keeping a positive attitude has more health benefits than you think! Not only does it improve your ability to cope with stress, but it also can reduce the risk of cardiovascular disease, the common cold and lower your risk of depression. Overall, it really helps you live a longer, healthier life so turn that frown upside down and think positively! Do this by taking time for you and doing things you enjoy whether that be spending time with friends, family, reading a book or baking your favorite treat!
Pick Up a New Hobby
A new hobby can contribute to promoting a positive, healthy lifestyle. Hobbies and other activities that you pick up can ultimately help you avoid becoming isolated and is shown to help you live longer. Don't be afraid to try something new or pick up an old favorite of yours! Some healthy hobbies for seniors include: caring for a pet, gardening, doing puzzles & crafts, dancing, golfing, exercising and volunteering at your local store or an event!
Eat a Balanced Diet
What is a balanced diet and how do you achieve it? A lot of people know they should eat healthily but don't know exactly what they should be eating. It is important to have a colorful plate and to have the correct portion sizes. You want your diet to include fruits, vegetables, whole grains, legumes, nuts, lean proteins, fiber and dairy! It seems like a lot and you don't need it all in one plate, but it is important to incorporate these foods in your regular diet to help promote a healthy body.
Take a Break
This seems obvious, but sometimes you just need to give yourself a break. Take a break and give yourself the time to just relax and do something for you! Don't be afraid to tell someone you don't want to do something if you're feeling tired or overwhelmed. You know how to take care of yourself best, so take that to heart and do what makes you feel your best!

It's not an easy task to improve your health in a short amount of time, but gradually following these tips will help you in the long run as you're getting older! Don't hesitate to reach out for assistance from CarePro Health Services - we may have just what you need to boost your quality of life!