How to Decide Which Lift Chair is Right for You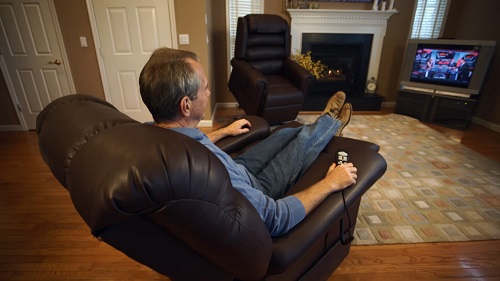 When it comes to picking out a lift chair, there are many different factors to think about. To help you with the decision-making process, we've broken down the different lines of Golden Technologies lift chairs that we offer. Keep in mind when you're browsing, most of these chairs can be customized to what color and fabric you would like after deciding on the chair model.
Value Series
Capri Lift Chair Recliner
Maximum value with maximum comfort! That's what the Capri chair in the value series is known for. Here you can have an excellent chair, without paying a high price. The Capri model offers firm lumbar support with a dependable lift and recline. If you like the rounded style of furniture, this model is for you.
Comforter Series
Comforter Lift Chair Recliner
This chair is known as "golden" for a reason. Unlike most classic recliners, the arms are designed so you can grab them with ease. This chair also features a plush, seamed backrest with lumbar support to give you the perfect fit.
Signature Series
Cambridge Lift Chair Recliner
The Cambridge lift chair is new and improved! It's truly a chair fit for a king or queen and it comes in two new sizes. Some favorite features on this 'throne' include: an ultra-soft back, simple button controls, full-napper position and a contemporary design.
MaxiComfort Series
Cloud Lift Chair Recliner
This series is an altogether showstopper. The Cloud itself is the most comfortable chair you will likely ever sit in. It's great for any time of day or night and has the lower back support that people seek. One thing the Cloud is certainly not lacking in is softness.
Between picking out each of the features you want and deciding on a style and color, we understand choosing a lift chair can be overwhelming. Stop in or give us a call so we can guide you to the lift chair of your dreams!