How to Control Swelling with Compression Wear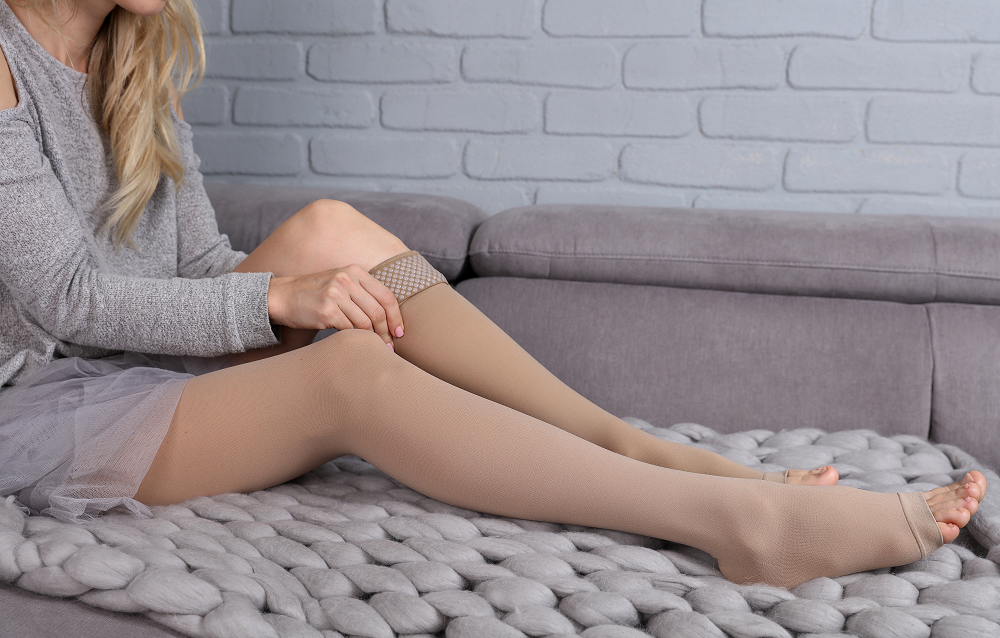 When it comes to swelling in the legs, there are many different causes. But there is one thing that almost always tends to help – compression stockings. These stockings are specially designed to help maintain blood flow by compressing the leg, which ultimately results in reduced pressure and swelling. We're here to break it down for you so you know all the benefits that compression wear brings to control swelling.
There are a variety of reasons why people choose to wear compression stockings. Many times, people know what these are and give them a try on their own, while other times, people are advised to wear them by their doctor. Some of the reasons people choose to use compression stockings include:
Pregnancy – especially in the 3rd trimester
Post-surgical – this helps keep blood flowing when you're laying down
Poor circulation – people with diabetes or varicose veins have this issue often
Sitting or standing for long hours – during plane rides, sitting for a long period of time or long days on your feet, these are a must
When it comes to controlling swelling, these compression stockings can do the trick, but there are a few things to keep in mind to ensure you're getting the full benefits. Follow these steps when you're buying and wearing compression socks for the first time.
If you haven't been fitted or are unsure of what size you need, don't be afraid to ask for help. It is a MUST that you have the correct size, style and fit, otherwise, these could end up making things worse.
Once you purchase the stockings, you'll want to wear them as much as you can. Make sure you have the right clothes and shoes if you are concerned about how they look.
When you put them on, you'll want to start by turning the upper half of your stocking inside out to avoid pulling too much up in the end. Gently put your toes in, get the stocking over the foot and then roll the second half up your ankle or calf.
Avoid pulling and stretching the stockings too much. This can result in tearing or making the fabric loose in certain areas.
When you want to remove the stocking, gently pull down from the top until the sock is scrunched at your ankles and gradually move off of your foot pulling equally on both sides.
It's important to not only treat your swelling with compression wear, but to be doing other things as well to help get the swelling down as quickly as possible. Some other things you can do to help reduce swelling at home include:
Elevating your feet – Raising your feet at any height will be beneficial, but it's best to get them above your heart. Try using a lift chair!
Exercise – You want to keep the blood circulating and other than compression wear, one of the best ways to do so is to keep your body moving.
Epsom Salt – Epsom salt baths can do wonders for your swelling feet. It is a natural way to relieve pain and swelling while staying relaxed in the comfort of your own home. Keep them soaking for at least 15-20 minutes.
Now that you know how to help reduce your swelling, we'll let you get to work! But know the experts at CarePro Home Medical are always here to help!