How to Choose the Best Lift Chair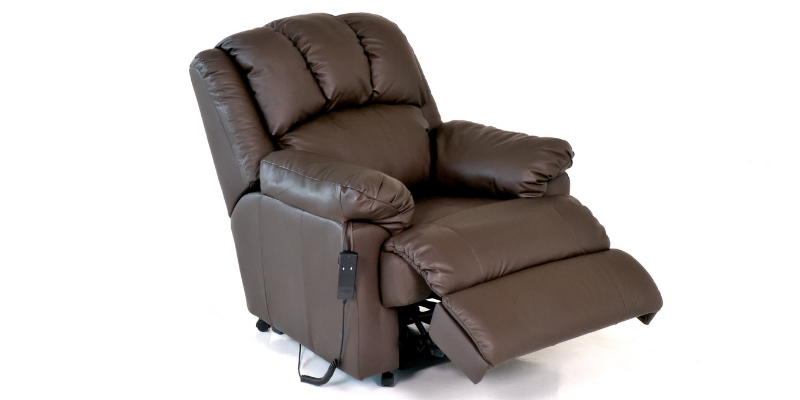 You've heard about the many benefits of owning a lift chair and decided that having one would be of great benefit to your lifestyle, but now it's time to choose one. Since this purchase will likely be featured in your living room for many years to come, it's understandable to want some assistance in the decision process. Keep reading to learn about some factors you may want to consider when deciding on which lift chair is best for you.
1. Think about the Size
When it comes to the size of your lift chair, having a variety to choose from isn't an issue. For example, the MaxiComforter comes in six different size options including the all-new Tall and Extra Wide options. This versatile chair fits all users between 4'8" and 6'8", so finding a chair that fits you will be a breeze. As you make your decision on which lift chair to purchase, you'll want to keep size in mind depending on your height, weight and chair size preference.
2. Consider Your Budget
If you're on a stricter budget, there's still a great variety of chairs that are lower in cost. A simple, more economical chair will be cheaper than a heavy-duty, infinite-position chair, so that's something to keep in mind. If you're on a budget, another factor to consider is what features are most important to you. If your priority is comfort, find a chair with extra comfort features but more limited position options to cut your costs.
3. Know the Purpose of Your Purchase
Going along with the last point, it's important to figure out what your priority or purpose is for buying this lift chair. Do you have limited mobility and need a chair that can assist you while you stand up? If so, you'll want one with various position options like the Power Cloud. Or are you simply looking for a great, comfortable napping chair? If so, a chair with added comfort features like the Daydreamer with the added Power Pillow™ is ideal for you. Knowing this purpose will affect what kind of a chair would fit your lifestyle the best.
4. Decide on Your Favorite Additional Features
One of the best parts about the fact that we offer a wide variety is that each one is unique in the added features they include. To help narrow down your search, decide which additional features are most important or attractive to you. For example, if you're searching for a specific color choice, a chair like The Capri offers lots of fabric colors you can choose from. If you want a generously stuffed seam back for extra lumbar support, The Monarch would be a good choice for you.
5. Analyze Your House and Space
Double check the space in your home and decide where your lift chair would fit the best. If you're working with a smaller space, you may need one like The Space Saver to fit comfortably in your home. This lift chair only requires 6" of recline space from the wall while still providing relaxing, satisfying comfort. If you have lots of open space and desire a roomy chair, the Extra Wide Comforter Lift Chair would look great in your spacious room.
No matter what your priorities are when buying your lift chair, we have one - to meet your needs. However we would like to note, due to COVID-19, we have noticed increased ordering times and delays. For the fastest way to get a lift chair, talk to our staff about in-stock chairs or chairs with a short order time. Regardless of when you get your chair by Golden Technologies, it won't disappoint in durability, convenience and especially comfort! If you need some more guidance to narrow down your search, contact us and we'd love to help.