How Often Should I Visit My Loved One in the Assisted Living Facility?
These Steps Can Help You Determine How Often to Visit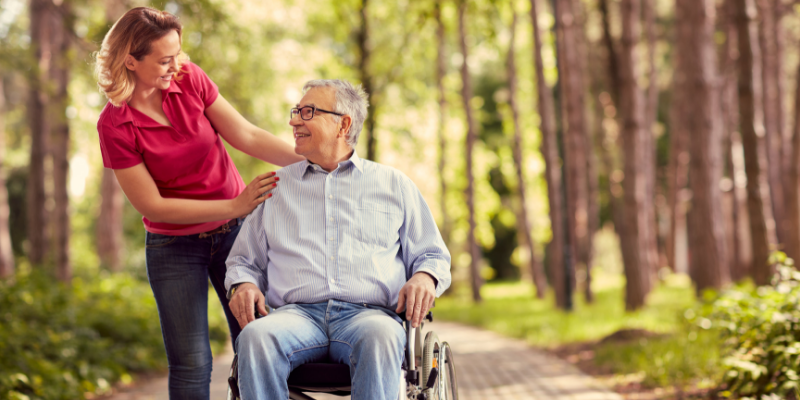 Older Americans often struggle with loneliness in assisted living, and their younger family members often juggle the desire to spend time with them with the demands of their daily lives. How do you strike a balance? Try going through these steps in order to help you determine the right amount of visits to your family.
Communicate and Set Standards
This is unknown territory for both of you. Because of this, it may help to vocalize each person's expectations for visits and set a flexible schedule. This will help to give your loved one assurance that you have set aside time for them and it will help you to reduce stress with an organized schedule. They will hopefully be making many new friends in their new community, so it will be important for them to pencil you in as well! You may have different expectations of visits, but through caring communication, you can meet in the middle and set realistic expectations.
Make the Most of Your Time
Your life is likely very busy and you have many responsibilities. However, when you visit with your loved one, put your phone away and be present with them. You will lessen the feelings of guilt if you have quality time with them over frequent and impersonal visits. They are likely very much looking forward to enjoying your company, sipping on a cup of coffee and chatting. Try to refrain from appearing in a hurry to leave or making it seem like you are marking an item off of your to-do list by not engaging in genuine conversation.
Make Them Feel at Home
Bring them simple items from home or from one of their favorite stores. This will show them that they are on your mind and still just as important to your life. Bring photos of your family, homemade goodies or games that you used to play together when you were younger. They will likely love to show these items to all of their new friends in the facility!
Continue to Include Your Loved One
Just because they may not be able to host as many people doesn't mean they cannot be involved in a family get together. Be sure to keep them aware of different activities happening like a family picnic or a birthday party. They would likely love to be invited and possibly even contribute to the event in some way.
Overall, the key to striking a balance is different for every family. But if you communicate regularly and make the most of your time, it can definitely help the transition.