How Can I Age in Place Safely?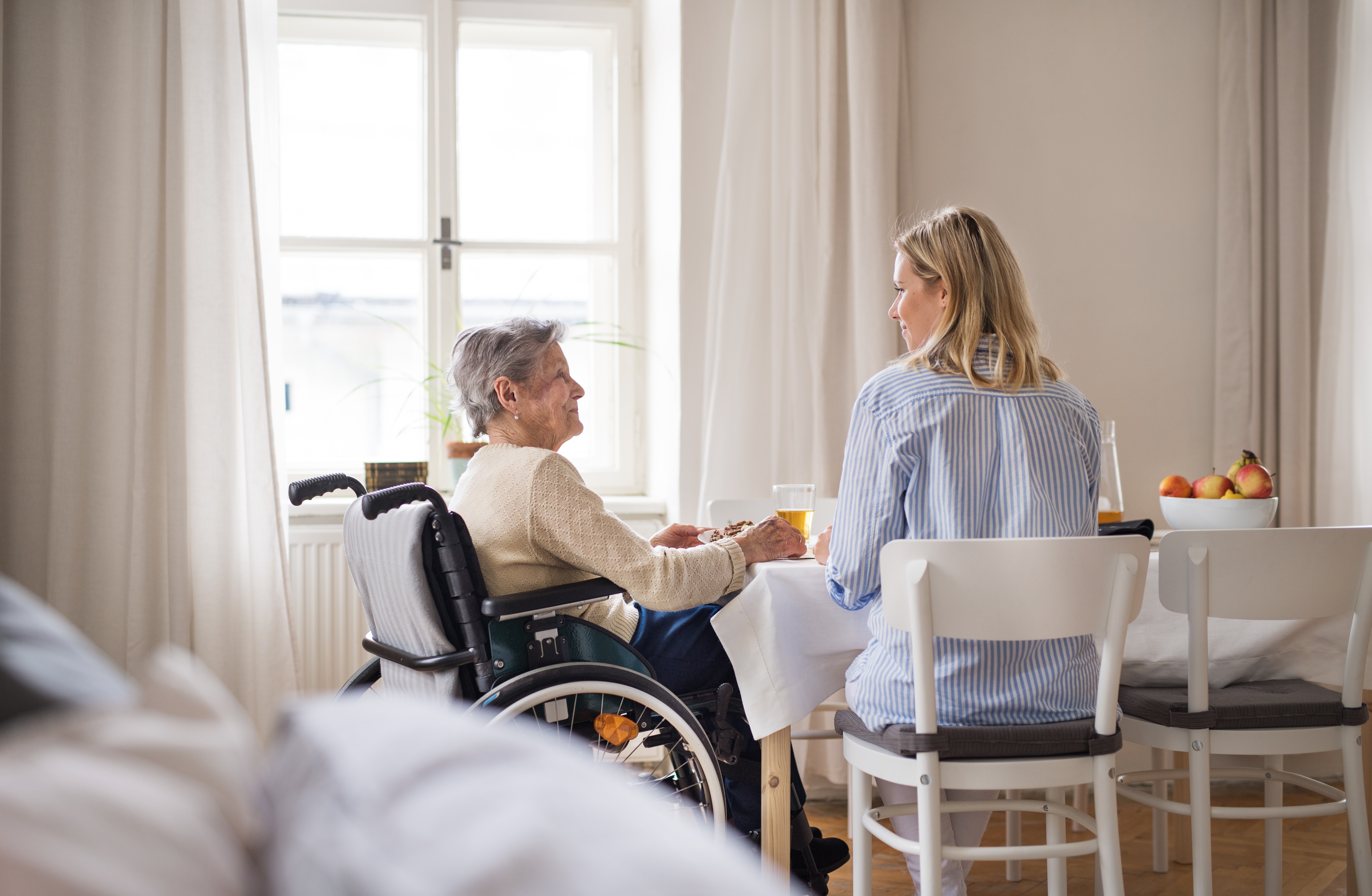 Many older adults can agree that they'd prefer to stay at home as they age. If you are one of these adults or their caregiver assisting in making their wish a reality, take a few minutes to read about some tips and tricks to staying happy and safe as you age in place at home.
Assess Your Home
The key to successfully aging in place is to be in a safe place. An important first step to take is going through the entire home to see what needs to be improved when it comes to safety and what will work the way it is. Below we have some solutions on what you can remove and improve in your home to start making it a safer place to age.
What to Remove and Improve
To age in place safely, you can choose from a variety of products and services to implement in your home as you grow older. What many people don't know or often forget is that there may be products already in their home that need to be removed to make their home more accessible and to increase your overall safety factor. Review our list of potential safety concerns and solutions to improve safety and feasibility as you age in place:
Remove: Inaccessible or unstable towel racks in the bathroom and inspect possible slippery surfaces.
Solution: Have grab bars professionally installed, add nonslip mats or nonslip flooring.
Remove: Bathtub or shower hazards.
Solution: Install a walk-in shower or shower chair.
Visit our website to browse our bathroom safety products now!
Remove: Unsafe steps or basement use.
Solution: Install a stair lift to get you up and down the stairs. Consider primarily using your main floor bathroom or moving your laundry to the main floor to reduce sets of stairs that need to be taken.
Remove: Throw rugs and loose cords.
Solution: Secure the edges of your carpets and relocate cords away from pathways.
Remove: Limited access to items.
Solution: Raise or lower to gain easy access. Modify items such as shelves, cabinets, dishwashers, or toilet seats (add riser). You may consider an electric bed or chair.
Remove: "Furniture surfing"
Solution: Get yourself a mobility device to eliminate using furniture for stability as you get around. Visit our website to browse our selection of rollators, mobility scooters, and more.
Services to Implement
CarePro supports you as you age in place and is here to help customize your home and care to your specific needs. Contact CarePro Home Medical or Kelly's Home Medical for all of your home medical equipment needs or view the products conveniently online to see what will be most beneficial to you as you plan and prepare your home to age in place safely.