Falls Prevention Awareness Month: Stair Lifts and Finding the Right One for You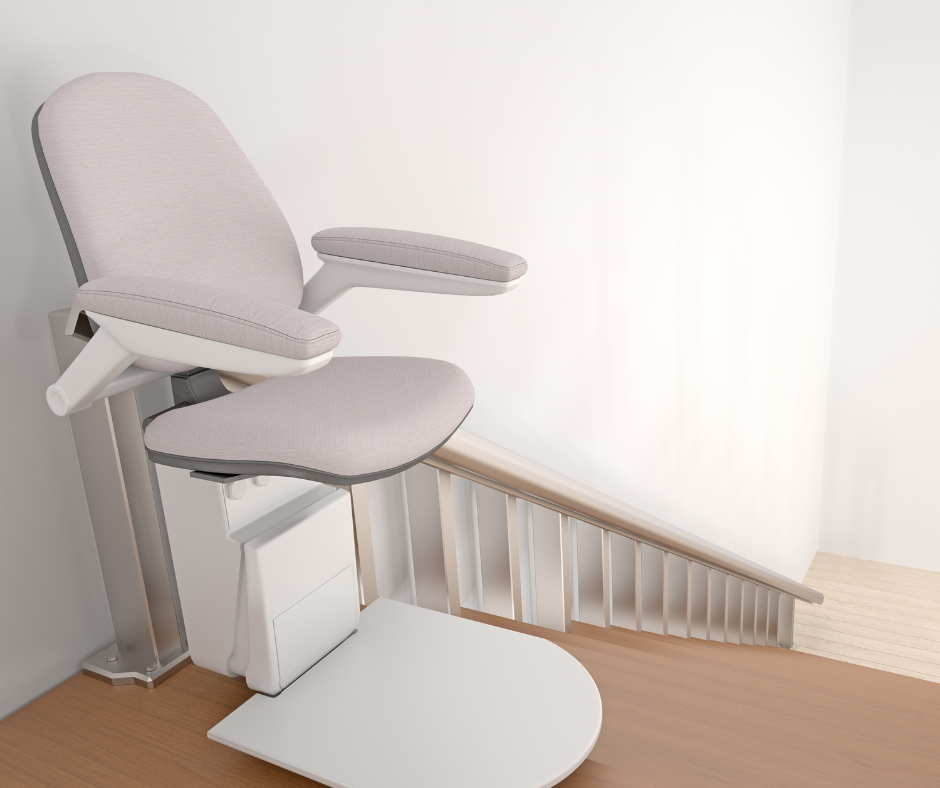 September is Falls Prevention Awareness Month! This month is the best time to spread awareness about falls within the home and to provide tips to help prevent them before they happen. Falls in the home are one of the leading causes of injury amongst older adults. One of the ways to combat this and minimize the risk of falling and injuring oneself is by investing in a stair lift! A stair lift gives you safe and comfortable access to all levels of your home. Keep reading for our recommendations on the best stair lifts for a variety of needs!
This stair lift has a high back and wide seat for enhanced comfort and safety. There is little to no maintenance with this stair lift, and it has an 85-degree swivel for easy dismount or transfer. The seats feature plush upholstery that is sure to suit your home. There are safety sensors in the footrest that will stop the lift if it meets an obstacle. There is also a key accessory available so it can only be used with authorization.
This stair lift is extremely compact, requires little to no maintenance, and runs smoothly. If you lose power, the motor will still run about 40 trips up and down. Since it is very compact, it folds up close to the wall, providing enough room for others to use the stairs while keeping your walkways clear. It is also lubrication free, so it keeps everything clean and mess-free!
This stair lift offers luxury features while remaining an affordable option! It is only 10" wide when folded and is the slimmest and lightweight model on the market! It also has a swivel seat, making it easy to enter and exit. There are many safety features like a retractable seat belt, overspeed brake, chassis, and footrest obstruction sensors.
Speak to a Stair Lift Expert Today
With it being Falls Prevention Awareness Month, it is a great time to start the search for the perfect stair lift for you! Falls can be prevented by installing a stair lift that will get you where you need to go within your home safely. Look at all the available options and features to help you decide which one fits your needs best. If you are interested in purchasing a stair lift, visit our website or contact us if you have questions!