CarePro is Celebrating 50 Years!
Posted On: November 26, 2021 by CarePro Health Services in: CarePro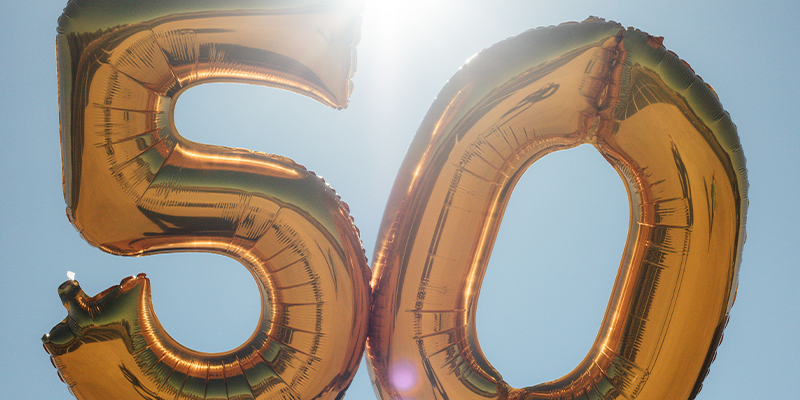 CarePro has been serving and caring for families since 1971, making this year our 50th anniversary! Our customers are our source of motivation, and we'll continue to strive to be the best resource possible. Here's to 50 years!
A Trip Down Memory Lane
Back in the 70s, Ray Buser, RPh, bought Claxton Pharmacy and founded C.R. Pharmacy Service, Inc. This was the start of CarePro, and over the years we grew to become the company we are today. We now have multiple locations and are continuing to grow over the years!
Who We Are
CarePro strives to provide the products and services that will help you and your family live a healthier and happier life. Here are some of our services:
To learn more about these individual services, visit our website.
Employee Stock Ownership Plan
CarePro Health Services became 100% employee-owned on January 14th, 2004. Employees are the backbone of the company, and it's a priority for these individuals to continue feeling empowered and invested in the future of the company. This is what led CarePro to become an Employee Stock Ownership Plan/ESOP company.
Not only does this plan enable employees to participate in the growth of the company, but it will also provide additional income for the retirement of our employees. To learn more about the ESOP plan and the role our employee-owners have in the company, visit our website.
ESOP & Our Customers
How does CarePro being an ESOP company benefit our great customers? Since each of our employees have an impact on our stock value, we're all going above and beyond to provide customer satisfaction. We pride ourselves on providing unmatched customer service and our employee owners are invested in making sure you're happy with our products and services.
We are so happy to be celebrating a wonderful 50 years of CarePro, and we can't wait to see where the company will be in the future. We couldn't do it without our loyal customers, so we want to say a big thank you for all of your support!