ANNOUNCEMENT: CarePro Home Medical PCI Pavilion Location Closing
Posted On: February 8, 2022 by CarePro Health Services in: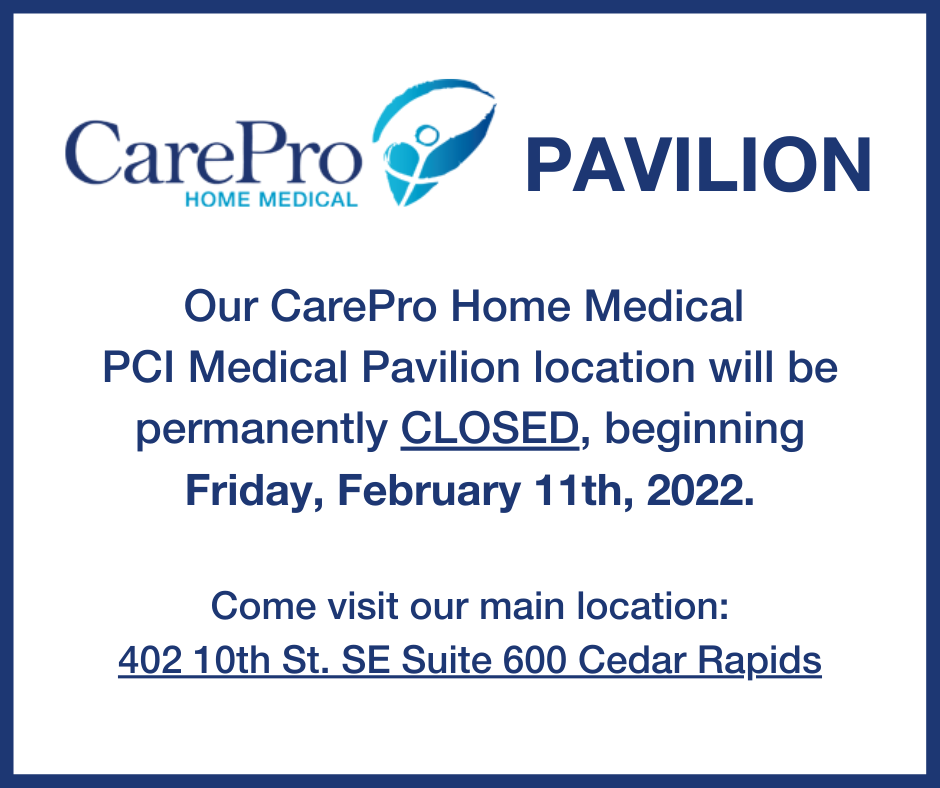 We wanted to make you aware that we have made the decision to consolidate our two Cedar Rapids home medical locations. This change will be effective February 11, 2022. We look forward to continuing to provide services from our main location at 402 10th St SE, Suite 600, Cedar Rapids, IA.
This change should not affect any patients or customers, and all current patients of the PCI Medical Pavilion location have been notified.
Should you have any questions, please do not hesitate to contact us at 319-298-0953.