Accessories You Need to Make Your CPAP Experience Better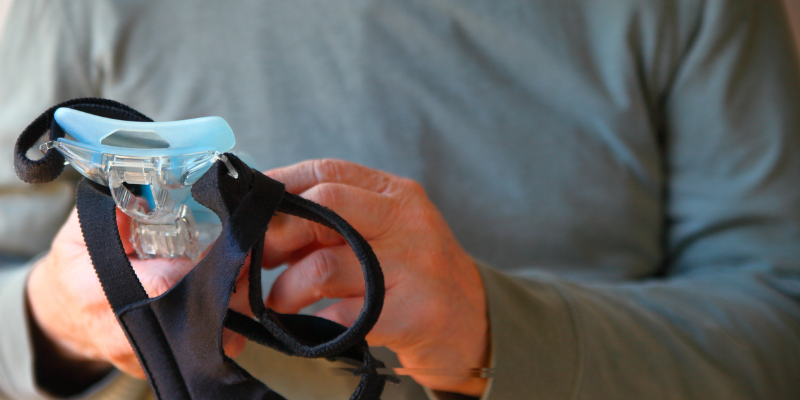 If you have been experiencing CPAP discomfort, there are many solutions and accessories available to make your CPAP experience better. CPAP therapy can take time to get used to and it is very common, especially for new CPAP users, to experience discomfort. Read on to find out which accessories you need to make your CPAP experience better!
Chin Strap
If you struggle with sleeping with your mouth open, a chin strap can be beneficial! A chin strap will gently hold your mouth closed to reduce air leakage and it can help improve your overall CPAP experience. Check out our deluxe chin strap here!
CPAP Mask Wipes
Cleaning your CPAP mask regularly is essential in keeping allergens and irritants out of your CPAP mask and machine. While you are sleeping, germs from your nose, throat, and mouth are released into your CPAP mask which over time could cause illness if not cleaned properly. CPAP mask wipes are convenient and cost-effective! Ensuring that your CPAP mask is clean can help prevent you from getting illnesses such as sinus infections and allergies. Here are our CPAP mask wipe options at CarePro!
CPAP Pillow
If you experience discomfort while using your CPAP machine, a CPAP pillow could be the solution! CPAP pillows are specifically designed to provide extra support and comfort while you are using your CPAP machine. Using a CPAP pillow can help you consistently use your CPAP machine, reduce mask leaks, decrease tension, and improve your overall quality of sleep! Here at CarePro we have many CPAP pillow options, here are a few of them:
Nasal Pad
If you experience skin irritation from your CPAP mask, a nasal pad can provide relief! Nasal pads are placed on the bridge of the nose to help reduce skin irritation and increase comfort. Here are the nasal pad options that we have available.
When it comes to CPAP comfort, we have the solutions! Incorporating these CPAP accessories into your CPAP therapy experience can increase the comfort and effectiveness of your treatment. If you have any questions, reach out to our team of experts.