7 Outdoor Activities for Aging Adults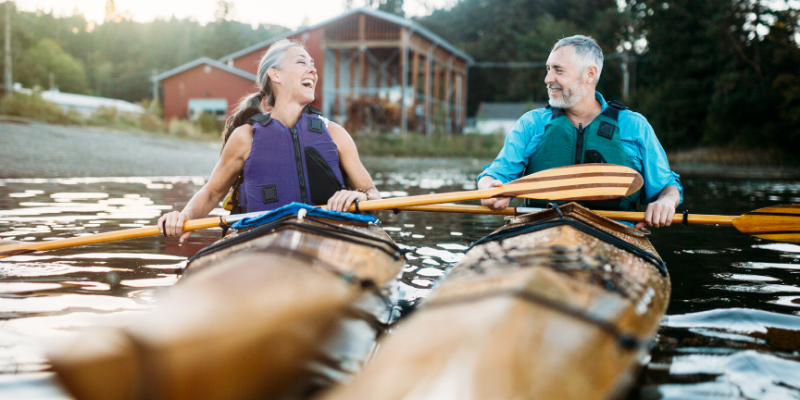 Age doesn't have to mean sitting around. While you may feel like things are getting more difficult to do physically or mentally, there are still plenty of new activities or hobbies you can pick up to keep enjoying life! We're here to give you some new ideas on how you can stay busy while having fun as you get older.
Fishing
This one is for the guys! If you haven't fished in the past, now's the time to pick up this relaxing (or sometimes) competitive hobby. You can do this alone or with some of your buddies! Make it a competition to see who can catch the biggest fish or who can get the most – the sky is the limit when it comes to fishing!
Gardening
Many people think of gardening as a seasonal thing, but this is something you can do year-round. During the summer months, you can plant your veggies or pick fruits outdoors, but during the colder months, you can bring potted plants indoors and have a small garden of your own inside! Some plants that do well indoors include aloe vera, snake plant, spider plant and rubber trees. People also enjoy succulents and cacti.
Walking
While this may seem like a simple thing, you can make it fun! Walk with a group of friends or train to walk a 5K. This is not only fun, but it's great for your health to stay active, even if it's just a walk around the block.
Painting Rocks
Have you heard of this idea? You can not only enjoy your time painting but also make someone's day! Paint a message on a rock and place it back out in nature for someone to find. You can do this for people of all ages. Make them fun, inspirational or even patriotic depending on the time of the year.
Bird Watching
Do you like to sit and relax but would like a little something to pass the time? Or maybe you aren't able to get around like you used to? Then bird watching is for you! You can do this at your home, a living center or go to parks for different scenery. There are plenty of good books and guides out there to read or bring along about different types of birds and where you can find them.
Photography
This one's good for people of all ages. Taking photos is something that is enjoyable not only in the moment, but for a lifetime. Take photos of nature or your friends and family to keep in your living area so you can constantly be reminded of life's beauty.
Kayaking
If you have an adventurous side, kayaking or canoeing might be just what you're looking for! For this one, you'll need to be close to a body of water and you'll be smooth sailing – literally.
Now that you have some new ideas, get out there while the weather is still nice and start enjoying yourself! If you have questions or need some help with getting around while doing these activities, don't hesitate to reach out to the experts at CarePro Home Medical! We're happy to help you live the life you deserve.