3 Ways You Can Use Technology To Help a Senior Stay Independent
How Technology Can Help Parents Stay Independent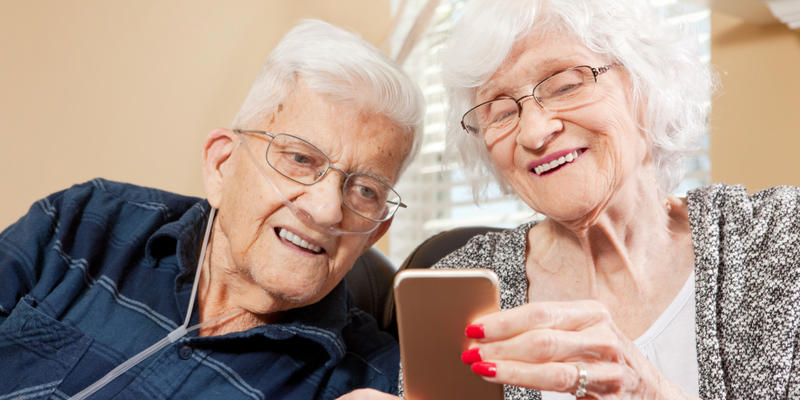 Are you worried about mom and dad aging safely in home? There's an app for that. Below, we have three ways you can use technology to help your parents stay safe and comfortable as they age in place.
Tablet for Communication.
It never seems as if you get the chance to see mom or dad on a regular basis. Maybe you live far away or maybe your life is just too jam-packed to make it over to their residence. Either way, technology can offer an easy way for them to stave off loneliness. Tablet devices such as iPads make it so they can access communication technology with the touch of a button. These devices are easier on arthritic fingers than a regular keyboard or cell phone.
Offer to set up a Skype account for them, and then show them how to add friends and family members. Because tablets are also easy for little fingers to operate, their grandkids will also find it easier to keep in touch with them!
Health Tracker.
Even moderate daily activity can help increase your loved one's overall strength, which decreases their chances of a fall and increases their ability to perform activities on their own. Devices such as Fitbits or others like it can help them track how active they've been in a given day, encouraging them to stay healthy.
Reminders and Alerts.
While your parents may not have Alzheimer's, growing older does often bring with it a decreased ability to remember things. Setting up a calendar for them to remind them of birthdays, anniversaries and other special events can go far in helping them stay connected to the outside world. You can even set up reminders for them to take their medication at the same time every day.
We're all about helping senior citizens stay independent longer! That's why we carry a full line of home medical equipment to help. Contact us today to learn more!