3 Common Questions about Traveling with Your CPAP
Fly Well With Your CPAP Machine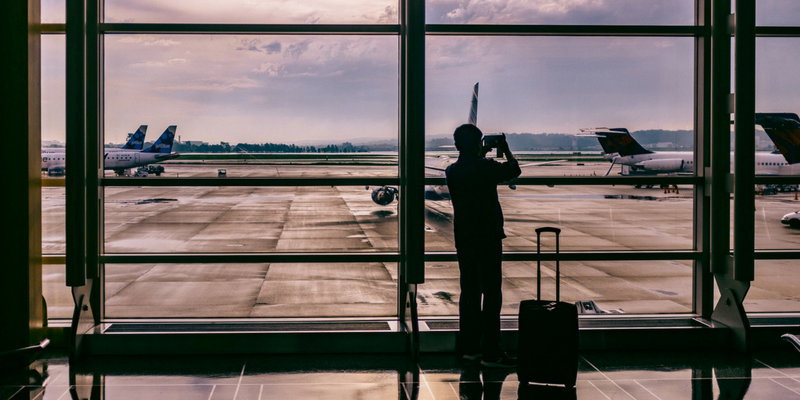 Are you planning one more vacation before the summer ends and the kids return to school? Or are you hoping to take advantage of the long weekend next month and have a Labor Day getaway? If either is the case, CarePro Home Medical has some tips for you on how to fly well with a CPAP machine:
Can I use my CPAP on an airplane?
Yes, however, some airlines require you to notify them in advance if you'll be using a CPAP during flight. You will also need to check that the aircraft has outlets available at your seat. Remember to bring the right adaptor if traveling abroad. The Americans with Disability Act (ADA) protects you against an airline attempting to charge for an extra carry-on, because a CPAP machine is a medically necessary device, so it is allowed at no additional cost.
Should I bring my CPAP humidifier?
This is 100% optional. If you find yourself in a hurry, you could forget to empty the tank, leading to a wet mess later. You will also need steady access to water, so if you'll be on an extended flight, it may be best to leave it at home.
Alternatively, you can also see us about getting the ResMed AirMini Travel CPAP. This machine would be in addition to the one you already have at home and isn't billable to insurance. However, for your comfort and ease of travel, it may be well worth it. Contact our respiratory team to see if this machine will work for you!
Should I check my CPAP machine?
No, CPAP machines should be taken through security in your carry-on to avoid getting lost, stolen, or damaged during baggage processing. Be sure to have your prescription for your machine with you in case airport security wants to verify that it's a medically-necessary device. The CPAP will need to be removed from the bag and run through the x-ray machine, just like a laptop. More than likely, the TSA will also complete a non-invasive Explosive Trace Detection test to assure it's truly a CPAP machine.
Traveling alone can be stressful enough. We hope these helpful clarifications can make your trip more relaxing. After all, your sleep apnea doesn't take a vacation. CarePro Home Medical carries all the accessories you need to give you the best sleep apnea therapy experience possible when taking a retreat.