Stay Independent in Your Home with These Products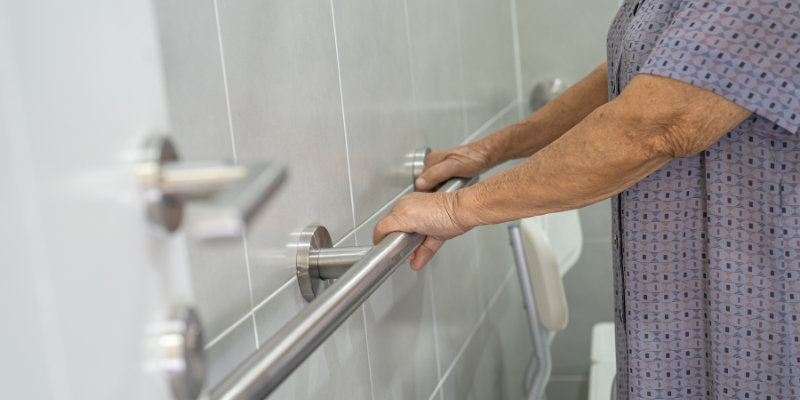 This Independence Day, Kelly's Home Medical and CarePro are helping you keep your independence in your own home! Read on to learn about what products can help you stay independent and in your home longer!
Bath Safety
Bathrooms are one of the most dangerous rooms in the house. The bathroom can cause slips and falls leading to serious injuries. That is why bathroom safety is important for staying in your home longer. At CarePro, we offer grab bars that can be installed throughout your bathroom for extra stabilization when getting in and out of the shower or bathtub and even sitting and rising from the toilet. We also have a large line of raised toilet seats to decrease the amount you must lower and raise yourself from the toilet. If you are someone that cannot stand for extended periods of time in the shower, we also offer shower chairs so that you can bathe confidently. A great pairing with a shower chair is a removable shower head which will allow you to remove the head and cleanse yourself much easier.
Lift Chairs
Here at CarePro, we offer a line of Golden Technologies lift chairs. Each chair has unique features to fit your style and comfort. Golden Technologies chairs are extremely sturdy and durable, and made to last for a long time. Lift chairs are great for people that may need assistance when standing from a regular chair. Lift chairs are power recliners that rise mechanically, putting the user in an upright standing position to take stress off of the joints and make it easier to get out of the chair. Plus, they come in all sorts of sizes, fabrics and colors to fit any style!
Walking Aids, Walkers and Rollators
CarePro has a line of walkers and rollators with no wheels, two wheels and four wheels. Walkers have four points of contact with the ground, allowing for a wider base of support to stabilize people with mobility issues or who struggle with balance. A walking aid is the perfect solution to adding a little more stability to your summer stroll.
Stander Products
Stander Products were designed to help people with daily tasks that may have become difficult for those with mobility issues. We have in-home products by Stander such as walkers, grab bars, bed rails, couch canes, bed canes and security poles. We also have Stander products to help with getting in and out of vehicles. We have the Car Caddie, which is a handle that easily attaches to the window to help get in and out of the car, as well as Car Handles, which slide into the striker or door-latch for extra support while sitting or standing.
Now that you have some idea of how you can remain independent and safe within your home, don't hesitate to visit our store or website or give us a call if you need help finding the right home medical equipment for your needs.