How Seniors Can Age in Place Safely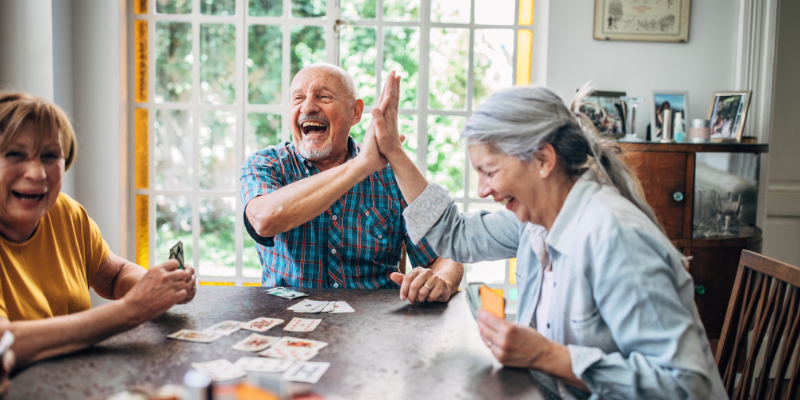 We're sure by now you've heard the term, aging in place. This is many people's goal as they get older, to stay and age in the comfort of their own home for as long as possible. The key to being able to age in place is not always simple, but it is possible for many. We're here with some helpful tips on how to do so.
Keep Your Home Decluttered
While this seems like a no-brainer, it is often a reason people trip or fall in their homes. Remove things such as rugs that can cause a tripping hazard and move things close to walls, so nothing is sticking out in your walking path. You may find it beneficial to rearrange your furniture or clear up pathways to make them wider in your home if your mobility becomes limited. This will leave room for a scooter, wheelchair, walker or other device to help you get around your home.
Make the Right Home Modifications
When it comes to making home modifications, people often don't know where to start – that's where we come in! We offer a variety of products that will grow with you in your home and keep you safe and comfortable for years to come. Some of the most popular items include:
Plan Out Transportation
Even though you are planning to age in place, it's still equally important for you to get out and about. One of the most versatile pieces of mobility equipment we like to recommend is a mobility scooter. You can use these indoors and outdoors, so they'll work great for traveling short distances from your home! If you are not able to drive, check into what public transportation is available. If that is not an option, talk with a friend or family member and schedule times to go out when they are able to help. Never be afraid to ask for a little help!
Prioritize Your Health, Now & Later
It's important to not only think of now but to also think about your future. While you may be getting along great now, making modifications that will grow with you is vital to making this work. We also suggest reaching out to local senior living communities such as independent living, assisted living, 55+ communities or long-term care centers to get their options for if or when the time comes that aging in place is no longer an option. It's always a good idea to be prepared!
We hope these tips help you or your loved one feel a little bit safer and more comfortable! If you have any questions about how we can help, don't hesitate to reach out. We're here for you, always.