Comfort Personal Cleansing Shampoo Cap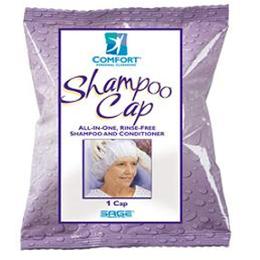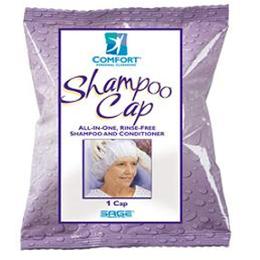 Maximum comfort, fabric-lined cap is premoistened with a gentle, rinse-free shampoo and conditioner. Effectively removes EEG gel, blood, iodine and more to leave hair clean and fresh.
Eliminates the need to move patients to running View more
Maximum comfort, fabric-lined cap is premoistened with a gentle, rinse-free shampoo and conditioner. Effectively removes EEG gel, blood, iodine and more to leave hair clean and fresh.
Eliminates the need to move patients to running water. No more sloppy rinsettes, other hair washing methods or bottled shampoos and conditioners.
The ultimate in nursing convenience! Simply warm the cap in our commercial grade microwave or warmer and it's ready for use. Entirely self-contained, it eliminates mess, cleanup and the need to change wet bed linens.
Enhances patient satisfaction. Helps nurses provide a warm, soothing shampoo and improves the way patients feel.
Latex-free product; contains USP purified water.