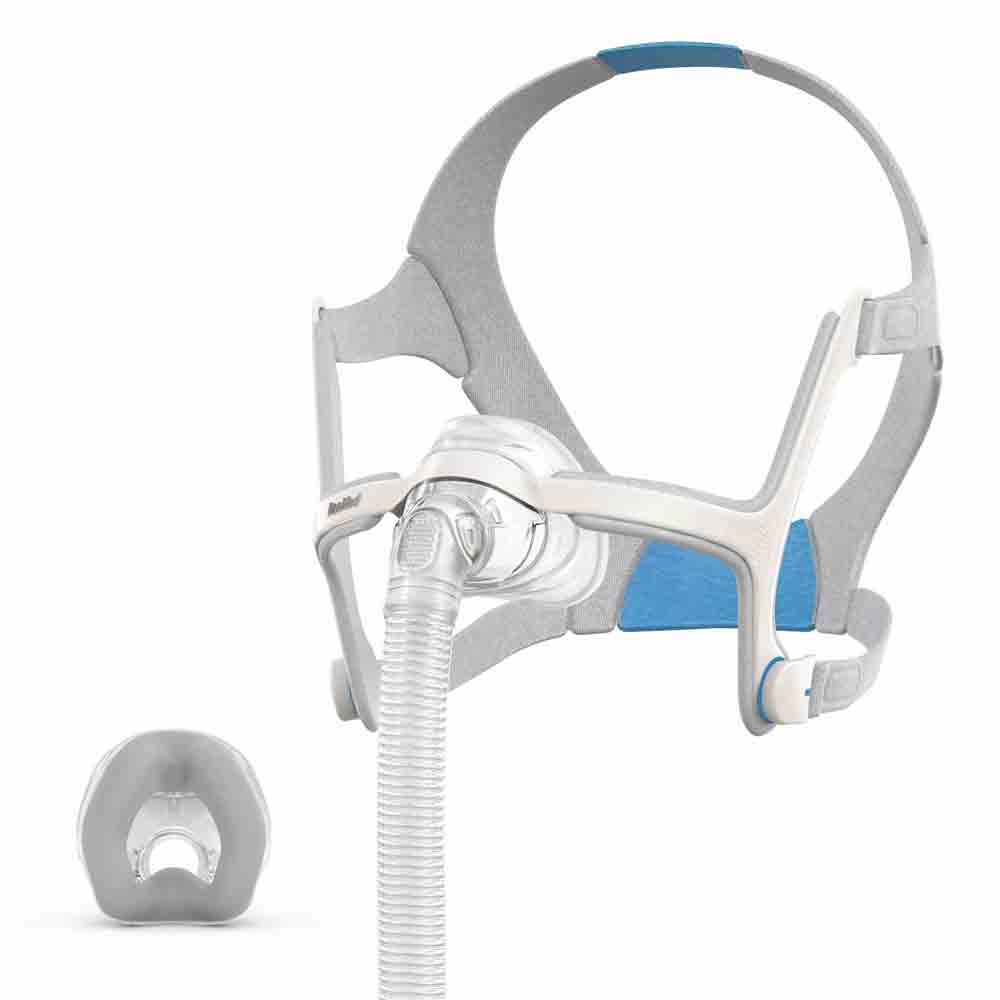 The AirTouch™ N20 Nasal Mask features an UltraSoft™ memory foam cushion that seals over the nose making it a better fir than the traditional silicone. The foam cannot be washed but needs to be wiped down daily and replaced after 30 days.The result is View more
Call for Availability
Prescription Required
The AirTouch™ N20 Nasal Mask features an UltraSoft™ memory foam cushion that seals over the nose making it a better fir than the traditional silicone. The foam cannot be washed but needs to be wiped down daily and replaced after 30 days.The result is a mask that comfortably moves with you and provides a reliable seal throughout the night, regardless of sleep position.
Quick-release elbow makes it simple to disconnect from the tubing without removing the mask.
Plush headgear is specifically designed for extra softness and stability.
Soft and flexible frame sits underneath the eyes and adapts to different facial types, while its integrated padding provides added softness.
Magnetic clips guide the headgear to the frame quickly and easily.
Available Cushion Sizes: Small, Medium and Large