Invacare® Solace® Prevention 1080 Mattress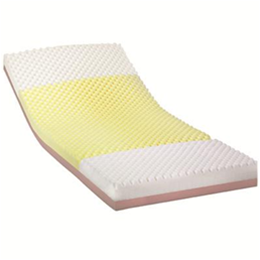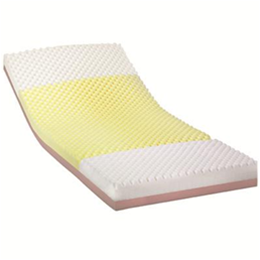 A zoned top layer relieves pressure in the important susceptible body zones. The
convoluted "fortress" cut design offers more surface area for patient support
and relief. Two layers of high quality foam include View more

A zoned top layer relieves pressure in the important susceptible body zones. The
convoluted "fortress" cut design offers more surface area for patient support
and relief. Two layers of high quality foam include softer head and heel
sections. Available in 80" standard length or custom 76" or 84" (SPS1076,
SPS1084) and optional raised side rail design (SPS1080RSR). Please note:
Custom lengths and raised side rail design are not available in Canada.


The Invacare Solace Prevention Series Mattresses are unique single and
dual-layered foam mattress replacements that are designed to help minimize the
risk of pressure ulcers by distributing the weight as uniformly as possible and
allowing blood to flow through the capillaries in areas prone to lesion
development. The Prevention Series offers four mattresses, each increasing in
treatment efficacy as you move up the line. The unique and patented designs
combine comfort and technology for patient and caregiver confidence.