Inogen One G5 Portable Oxygen Concentrator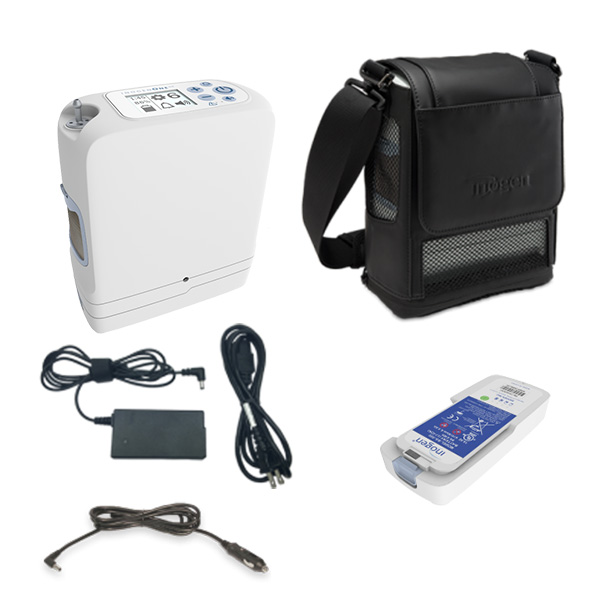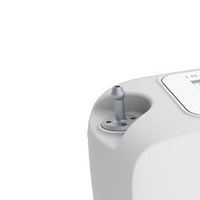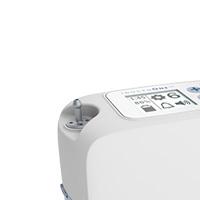 Introducing the newest machine from the awarding winning line of Inogen portable concentrators; the Inogen One G5. The Inogen One G5 delivers the independence of a portable oxygen concentrator in one of the most powerful, lightest and quietest units View more
Call for Availability
Prescription Required
Introducing the newest machine from the awarding winning line of Inogen portable concentrators; the Inogen One G5. The Inogen One G5 delivers the independence of a portable oxygen concentrator in one of the most powerful, lightest and quietest units available to the oxygen user today. With flow settings 1-6, the Inogen G5 oxygen concentrator provides 24/7 customizable oxygen delivery in a strong, yet compact package.
With the Inogen One G5, you can experience renewed freedom, independence and mobility while receiving oxygen therapy. Because the Inogen G5 oxygen concentrator is so lightweight and compact, you can jump in the car to run errands or enjoy a weekend getaway, without the hassle of traditional oxygen tanks. You can even take the Inogen G5 oxygen concentrator on a plane to visit family or take a vacation since it meets FAA requirements.
Dimensions:
7.19 inches Length x 3.26 inches Width x 8.15 inches High with single battery
7.19 inches Length x 3.26 inches Width x 9.03 inches High with double battery
Weight:
4.7 lbs (single battery)
5.7 lbs (double battery)
Oxygen Flow: Pulse dose delivery system 1 - 6LPM
Power Settings: AC Power Supply 100-240V, 50-60Hz (auto sensing to allow worldwide use)
DC Power: for mobile use in car/airplane
Single Cell Battery Duration: Double Cell Battery Duration:
1LPM - 6hrs 35mins 1LPM - 13hrs 28mins
2LPM - 5hrs 3mins 2LPM - 10hrs 22mins
3LPM - 3hrs 27mins 3LPM - 7hrs 1min
4LPM - 2hrs 25mins 4LPM - 4hrs 55mins
5LPM - 1hr 51mins 5LPM - 3hrs 48mins
6LPM - 1hr 26mins 6LPM - 2hrs 58mins
Warranty

Concentrator: 3 Years
Concentrator Sieve Beds and Accessories: 1 year
See Limited Warranty Statement for details.
Included in Package:
AC Power Supply
DC Power Cable
G5 Single Battery
G5 Carry Bag
Additional Options:
G5 Backpack
G5 Double Battery
External Battery Charger
| key | value |
| --- | --- |
| Dimensions | 7.19" L x 3.26" W x 8.15" H |
| Sound Level | 38 dBA @ Setting 2 |
| Power | AC Power Supply 100-240V, 50-60Hz |
| Flow Settings | 1 - 6 pulse dose delivery system |