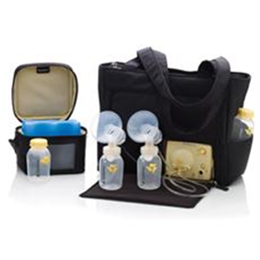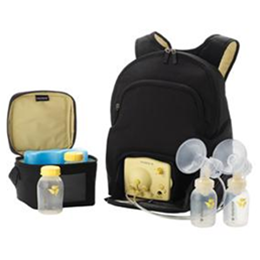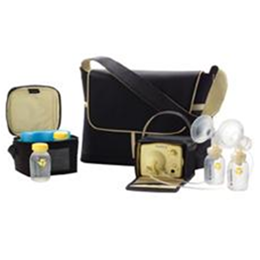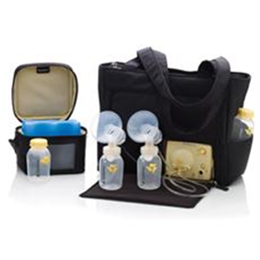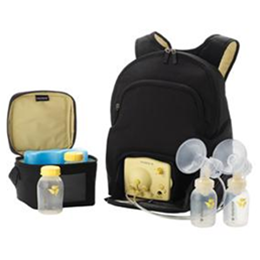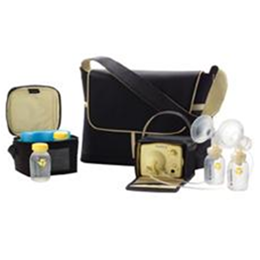 Pump In Style Advanced is a daily use breast pump designed for moms who pump several times a day. All Pump In Style Advanced breast pumps offer portable convenience for quiet, discreet pumping anywhere.
Available in three bag styles: View more
Pump In Style Advanced
is a daily use breast pump designed for moms who pump several times a day. All Pump In Style Advanced breast pumps offer portable convenience for quiet, discreet pumping anywhere.
Available in three bag styles: On-the-go Tote, Backpack and The Metro Bag™.
Featuring the original 2-Phase Expression® technology - only found in Medela breast pumps. Through research, Medela learned that there are two distinct phases of how babies breastfeed.
Stimulation Phase - when babies first go to breast, they suck fast and light to stimulate milk flow.
Expression Phase - after milk flow or "let-down" starts, babies breastfeed with a slower, deeper suck, bringing out more milk faster.