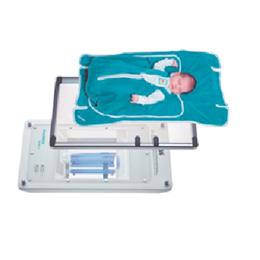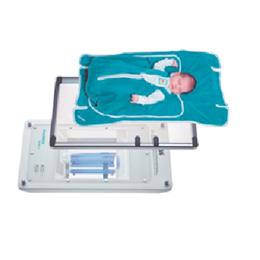 BiliBed® Phototherapy System
Medela places the therapy for the newborn in the cradle, so to speak. Because the BiliBed can be fitted into most standard hospital cots, the baby can remain in its mother's room round the clock. The mother can participate View more
BiliBed® Phototherapy System
Medela places the therapy for the newborn in the cradle, so to speak. Because the BiliBed can be fitted into most standard hospital cots, the baby can remain in its mother's room round the clock. The mother can participate in the care of her baby, thus freeing staff for other duties.
Innovation for the benefit of mother and child
Easy to use
Baby-friendly therapy in the baby's cot
Baby needs no eye protection
Two hour meters for the length of therapy and operating time
Gentle therapy
Cosy baby support
Special fleecy Bilicombi blanket
Economical
Highly effective
Low upkeep costs
Energy-saving operation
Accessories
Bilicombi
The soft, cuddly therapy blanket keeps the baby in the correct position.