But What about Spot? How to Deal with a Parent's Pet When it's Time for Them to Move into Assisted Living
See Our Advice Below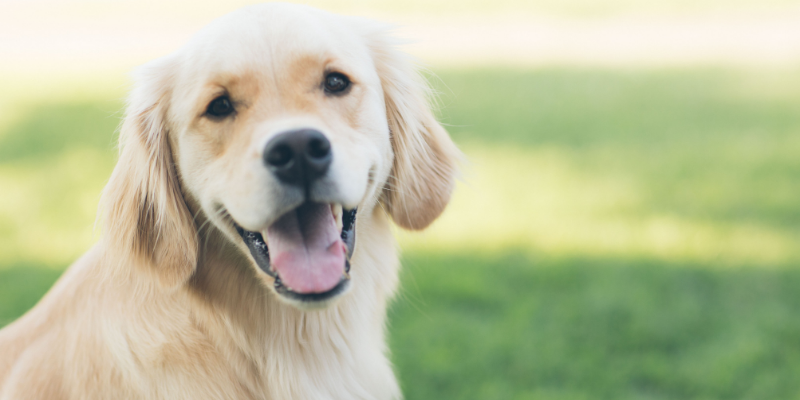 Pets can bring so much joy into a home. They are a part of our daily lives and become like family. However, it can be a difficult situation when you see that your parent is not able to take care of themselves or their beloved pets as well as they used to. This is never a simple transition, but we have some advice to make this process easier for everyone involved.
Have a Conversation as Early as Possible

Hopefully, your parent realizes that there may come a day when they may not be able to take care of Spot. (We will use this common name throughout the remainder of the blog). It would be good to ask them what they realistically envision for the pet when it's time for them to move to assisted living. Ask them what they would like to do if they are no longer able to take care of their pet. It's important to stress the well being of the pet and to not make your parent feel like you are forcing them to make a choice right now. Making a decision in advance will help with whatever you decide later on.

Decide on Short-Term Solutions

Before you move your parent into an assisted living facility, you can help them with the transition now by providing pet assistance. You can hire a dog walking service to come once or twice a day. You could also invest in a water dish for the animal that takes a while to refill. The dog walker could refill this every other day so your parent doesn't have to bend over to feed or water the pet. These are simple solutions that can help with whatever future transition you all decide on.


Take Action on Long-Term Solutions

It might be a good idea to start researching assisted living facilities that accept pets. Many do, as long as the resident is able to care for them primarily on their own. If the situation becomes too difficult for your parent to manage on any level, be prepared to provide them with alternatives to putting the pet down. One solution may be for you or a close family member to adopt the animal. They can bring the pet with them to visit your parent so they are able to see them on a frequent basis. Having this alternative may help to take the sting away from losing their loved one.

Something to keep in mind about pet ownership is that it is typically a tremendous health benefit to the aging process. They aid in reducing stress, lowering blood pressure and decrease depression symptoms and loneliness. It's important to weigh the pros and cons that the pet has on your parents' health. Either way, help them to feel that they have decision making power by including them in the discussion early on.
If your mom or dad need to move into an assisted living facility, let CarePro Senior Transitions be there for you. Our team will help you and your parents prepare for each step of the way as they move into their new residence.